We had reservations at Paul Bocuse for that night so we wanted something lighter, or at least something that didn't require 3 course, for lunch. Also, I wanted to pick up something for dinner the next night. So off to Les Halles we went. I had chosen Aoc based on reviews. We got there around 1:30 and it was still pretty packed.
I ordered the tartare. It was okay, not great. Potatoes were good, but not as good as Le Musee.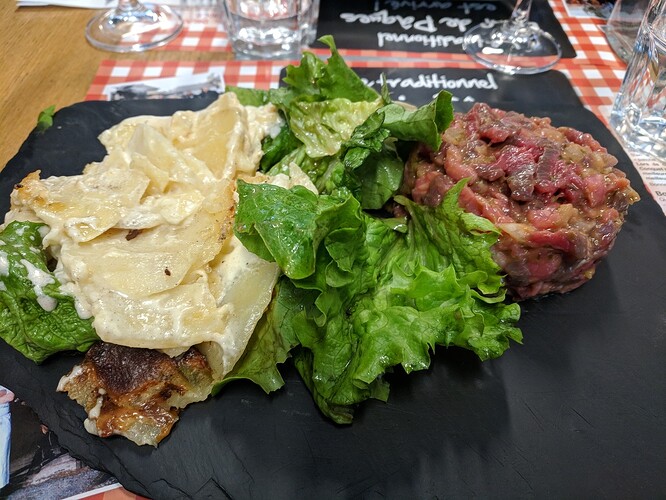 Husband liked his pork.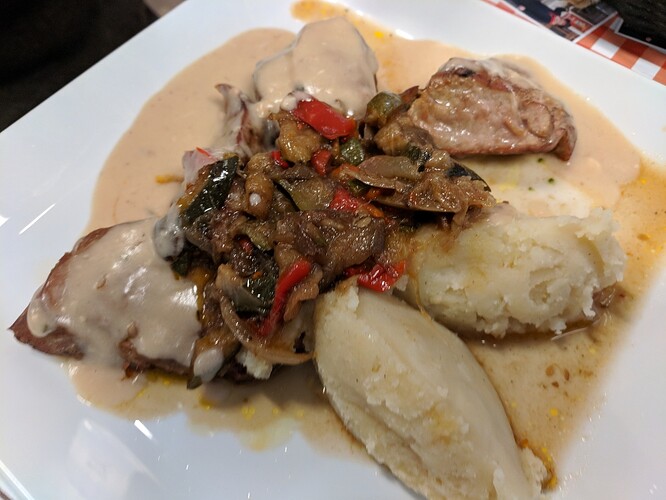 Though the food was fine, next time, I would walk through the market first and choose a place based on what looks good. There were plenty of places to eat in Les Halles.
We bought pigeon there for dinner the next night. We also went to a farmers market the next day, where there were also butchers selling pigeon. I was glad we got it at Les Halles, though, because the butchers had time to talk with us, whereas the farmers market was more hectic.
http://www.halles-de-lyon-paulbocuse.com/com/aoc-les-halles/