Thanks for all the suggestions on dim sum in Vancouver and to ipsedixit for suggesting Chef Tony!
Turns out we only had time for one lunch in Richmond, so we made our way via the subway to the restaurant. Luckily, the stop is a 5 minute walk from Chef Tony.
I made reservations 40 minutes ahead of time, which we were 10 minutes late for. We got seated as soon as we arrived at a table with two pots of tea.

We got our order in and fairly soon our plates started coming out.
This was deep fried chicken knee cartilage, and it was spectacular!
I asked for more chile for it and was worried it might have sounded as if I asked for another order, but happily the waiter brought out more sliced chiles. Perfect combo!
We ordered the scallops and they were delicate and delicious!
This next dish was the only I didn't really like, only because the flavor was too delicate, but my husband like it. It had truffle in it, which is why I wanted to try it, but I couldn't get much truffle flavor out of it.
This next dish was fantastic! Doughnut with shrimp paste filling! Mustard was surprisingly good with them! Excuse the stains!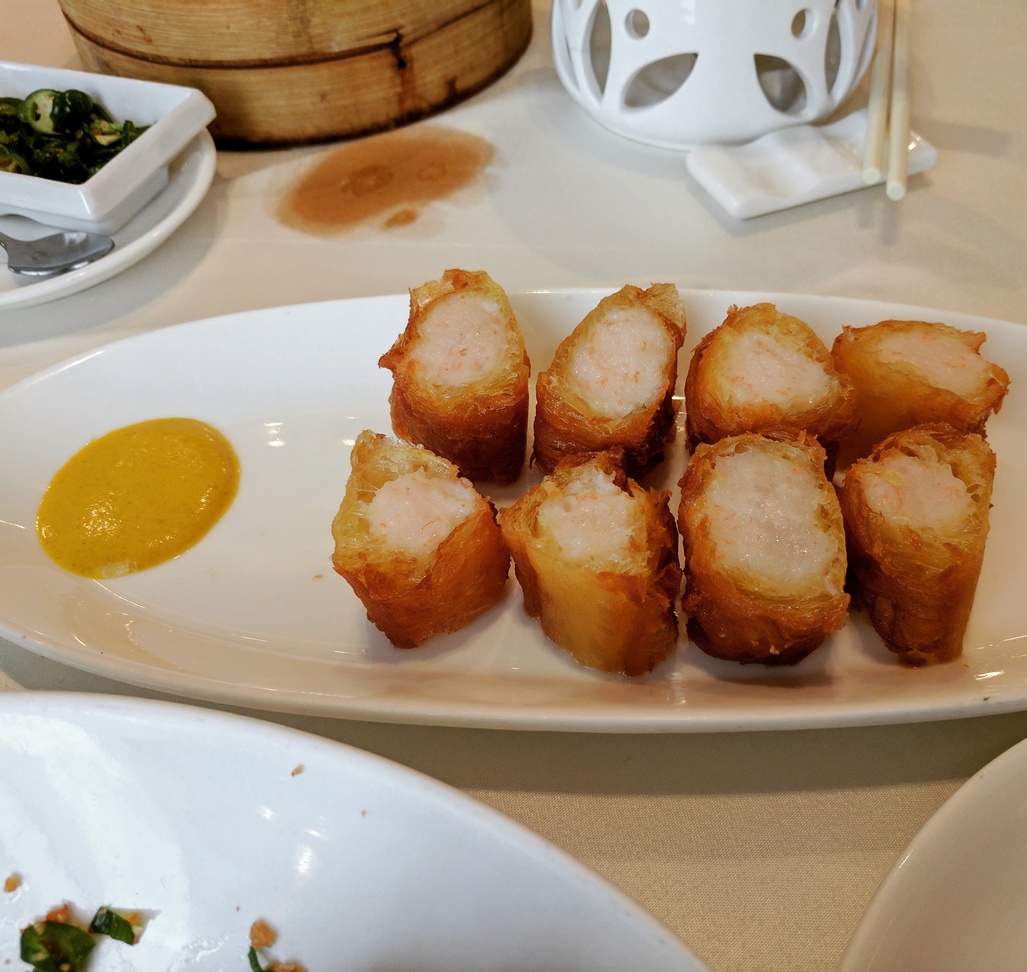 The next dish my husband liked better than I did. I generally love fried taro but this one has less covering than I like - the delicate fried webbing. It was topped with abalone.
This eggplant was very good - the eggplant was perfectly cooked! Melted in your mouth!
This last piece I had read about and was not sure if the truffle was a gimmick or going to be a savory addition. It was the bomb! Truffle and dim sum - a good marriage!
This last dish my husband wanted. It was good but difficult to eat. Needed a small bowl to spoon it into and then bring close to your mouth for more ease!
I don't go to dim sum enough in San Gabriel Valley, next to Los Angeles, where I live, but this was one of the best, most consistently good dim sum experiences I've ever had. Lucky Vancoverites!