Earlier report on Emma:
I went back and was more impressed. Pizzas were more "scotto" and crisper, the way I like. This time we sat in the pretty downstairs room, which takes up the courtyard of a building and has a skylight. There's a good picture here: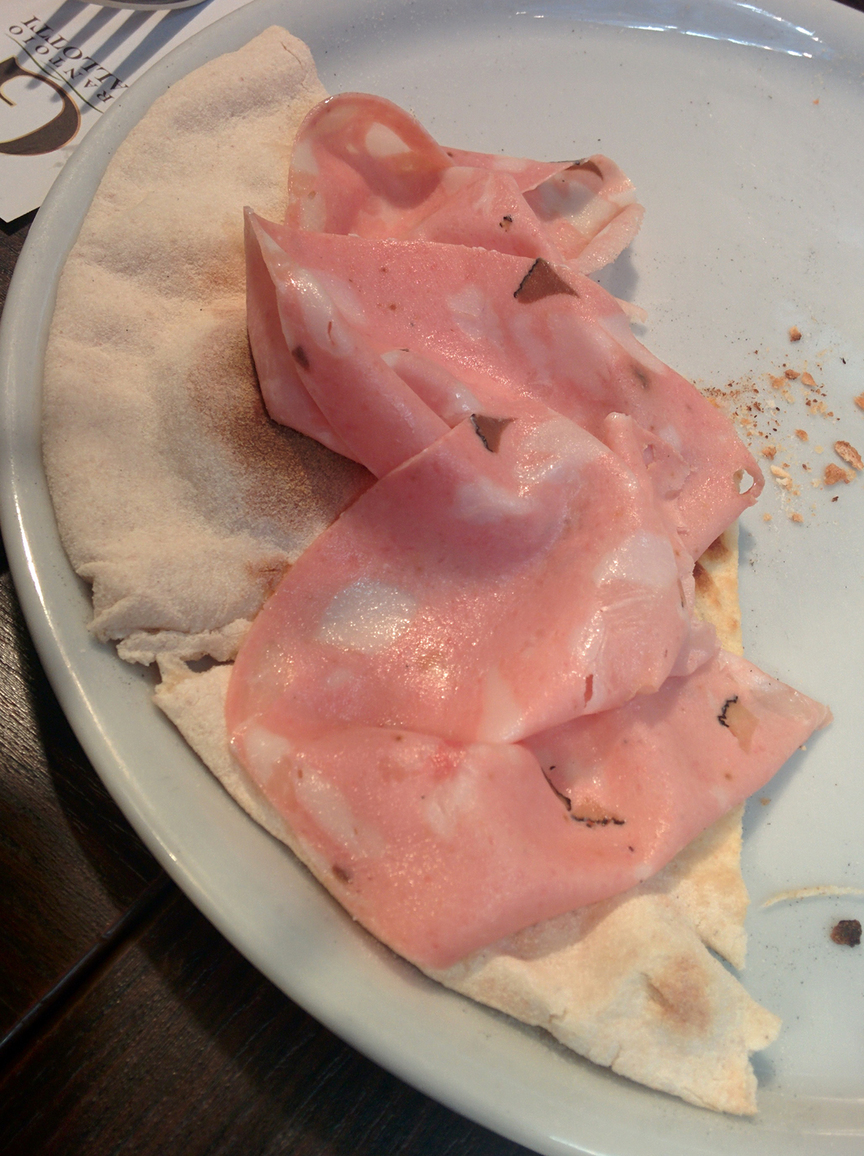 Focaccia with Bidinelli handmade mortadella with 7% black truffles: best mortadella ever. Insane. Have to eat more of this before I go home. Roscioli has 1kg vacuum-sealed packages.
Chickpea soup with fennel, bottarga, and artichokes. I didn't think it need the latter two. Very good.
Caponata. First-rate. Traded for my soup as we each preferred the other's dish.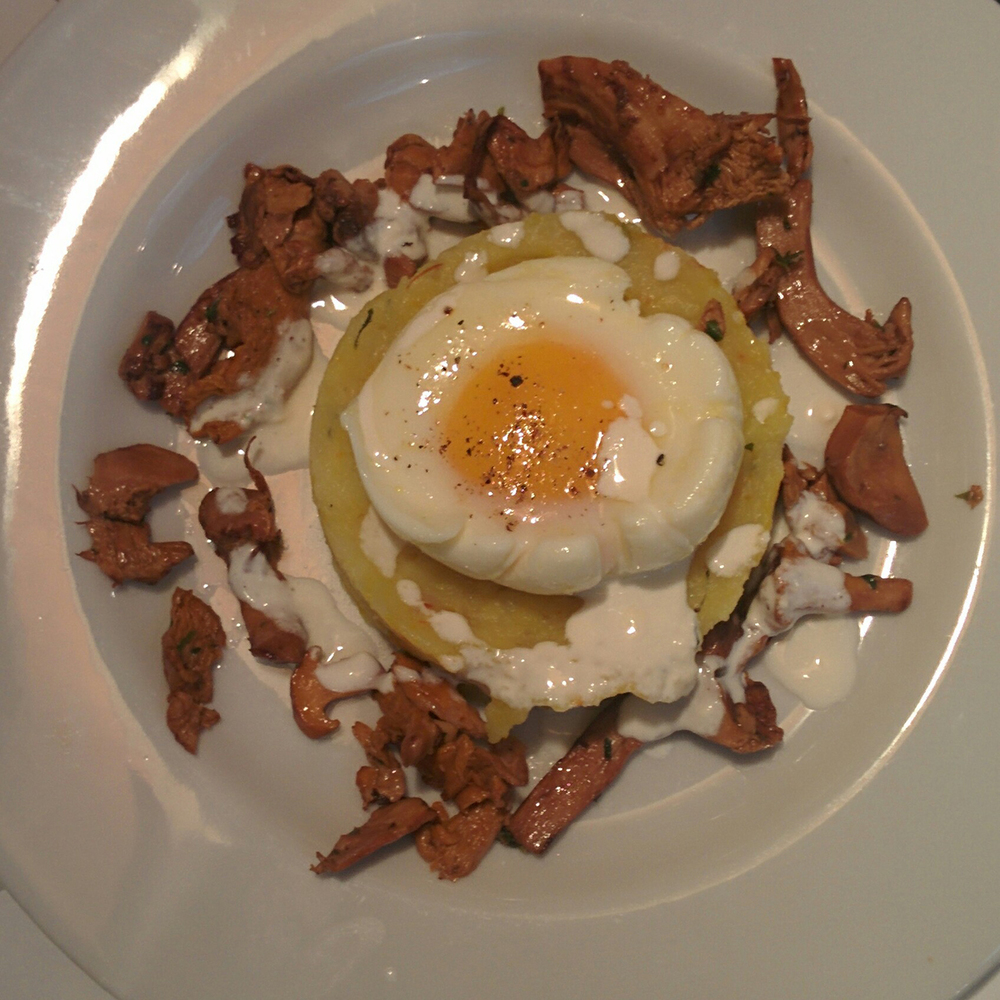 Poached egg with saffron potato cake and galetti (golden chanterelles). My friend loved it, I would have liked a crisp potato cake.
Pizza bianca with galetti and pumpkin flowers, earthy and special.
Pizza with pata negra ham, insanely good.