Wow, this is one epic tempura-centric meal, @Chowseeker1999! Thanks so much for sharing with us. You know me too well; shiitake tempura is one of my absolute faves!
Thanks @MaladyNelson.

Definitely give this a try and see whatcha think!
Don't even bother, not worth it.
The scallop and shiso leaves look dreamy.
Only went to Inaba once, so I don't have a strong memory of it, other than the tempura being really light and not greasy. I have to say I've been pleasantly surprised by the (good) quality of the tempura at Kaido in SaMo, although the rest of their menu is only okay (certainly good enough for a low-key neighborhood joint). AFAIK, though, they don't do any of the more interesting tempura dishes that you had.
Agree.
Glad I went once but that's it unless someone is treating.
I-Naba is good enough
Hi @CiaoBob,
Thanks for the thoughts and advice. With you and @PorkyBelly chiming in, it sounds like I can save my money.

Hope you get to go back and fully explore the Tempura menu.

I really like the flexibility of just ordering what you like (a la carte, like ordering Yakitori skewers or Sushi). And Chef Hiro was really nice.
As always terrific reporting, @Chowseeker1999! Now I must get tempura…but I hardly ever find myself in the South Bay.
Hi @attran99,
Thanks.

Maybe make it a nice excursion into a bunch of things at once (all in the area): Great Tempura (Inaba), Handmade Soba Noodles (Inaba / Otafuku / Ichimian), Mochi (Sakura-Ya / Chikara Mochi), stop by Mitsuwa Market Torrance (the largest branch), French-Japanese Cream Puffs (Patisserie Chantilly), and a few other things.

@Chowseeker1999 Patisserie Chantilly is so good. I love their pastries. Good idea…now I only need to generate the stomach capacity to handle the Japanese Tour de South Bay.
Might I add Kansha Creamery for excellent ice cream!
We had a great dinner sitting at the tempura bar tonight. We had many of the same items that @Chowseeker1999 so expertly documented in his/her original post. The shitake mushrooms were indeed a highlight.
But the biggest highlight was the tempura persimmon. Boy howdy. There was such a great, subtle sweetness that partnered like a champ with the light crunch and salt. The interior almost had a meatiness. It doesn't photograph well, but I thought it was great.
The biggest disappointment of the night? First Lady Mochi was singing the praises of the women's restroom set-up… But shock-a-khan, no toto in sight in the men's room. Fuzz.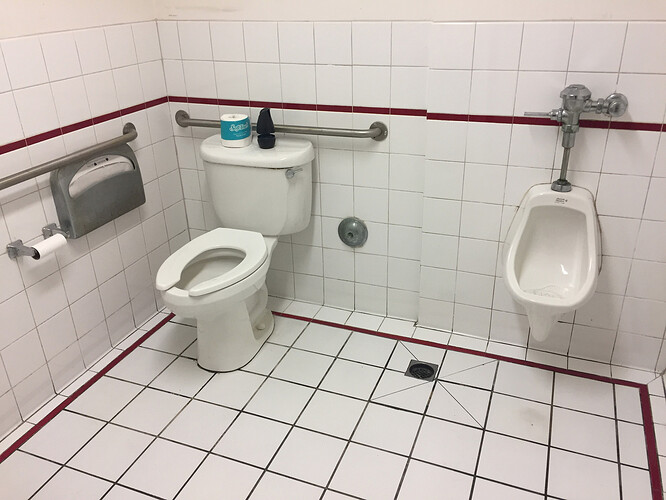 Then a quick jaunt through the Palos Verdes Candy Cane Lane with a Starbucks eggnog latte + bulleit rye.
Call Kasha to make sure they are open. Their hours seemed some what random to me.
I think the credit should go to Torrance. PV is so lack in Christmas spirit, it's shameful.
I am sure you are aware of this, so this is just a PSA, THE item to get at Chantilly is their Sesame Cream Puff.
Loved that too, can't go wrong with deep fried fruit.
Hi @President_Mochi,
Nice report, glad to hear you liked it!

They didn't have their Persimmon Tempura last time we went, boo! Sounds delicious.
And I had no idea Palos Verdes had a Candy Cane Lane. Looks festive and fun.

Had a great lunch here yesterday.
The kisu, shiitake, anago (and spine!), scallop, and uni were definite highlights of the meal. The only miss was the Shiso leaf - as @Chowseeker1999 noted, it lacked any flavor. I think this must be an artifact of the direct frying it experiences - the shiso in the uni (and in the chicken breast) definitely had flavor. A pretty great value for $45 a head. I have to say that it did not feel like a revelatory experience, unlike my other "first-time" experiences with high-end examples of any particular cuisine - I think the fact that each item shares a certain similarity in flavor makes it difficult to distinguish any individual bite after the fact, but maybe it's just me.
Still, I wouldn't hesitate to come back once or twice a year.
Hi @T3t,
Thanks for the report back.

Glad you liked it, and the shiitake, scallop and anago are tasty. Agree that it's not life changing, but I think what I've enjoyed about Inaba is just how light and wonderful crisp Tempura can be (compared to most places around town). In that sense it stood out, but overall, yah it's course after course of deep fried items.

Did you get to try the Handmade Soba Noodles? Quite refreshing on warm days.
We didn't try the soba - we were full enough off the tempura we ordered. Maybe next time, or I'll just go to a soba specialist!