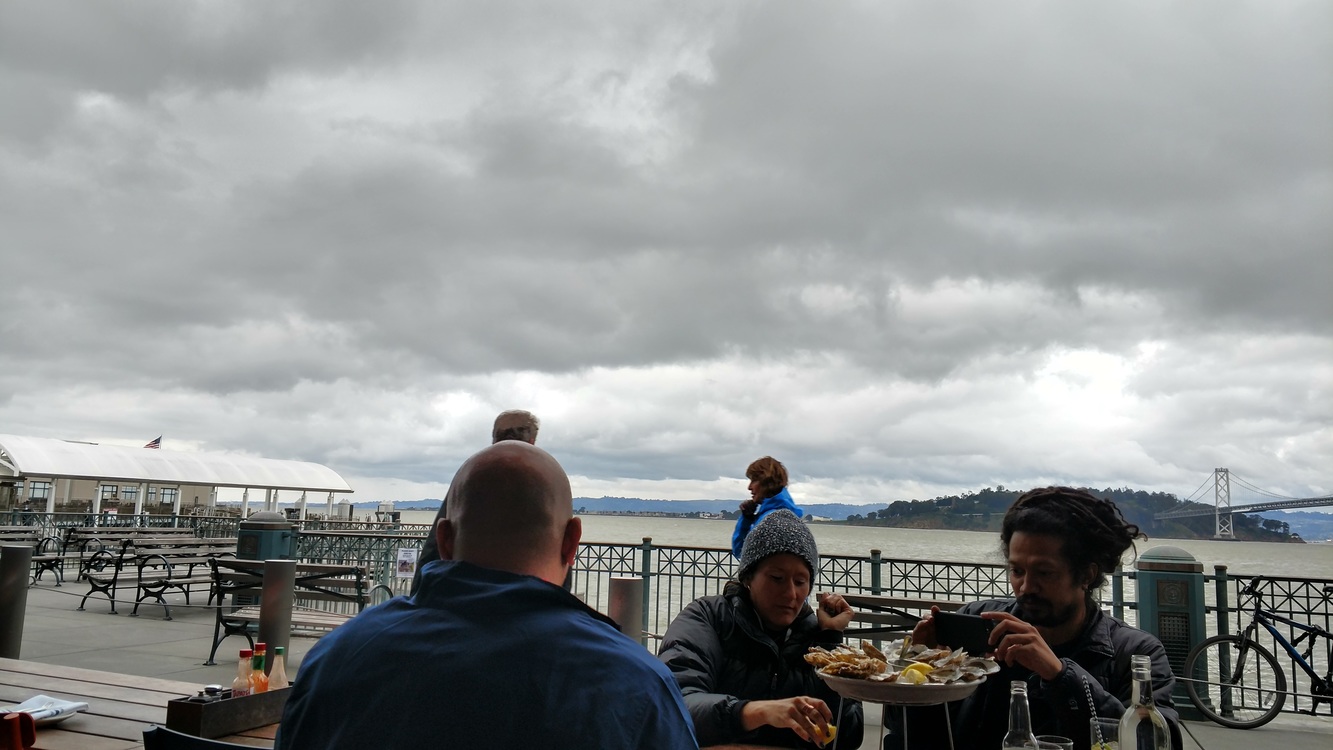 Went a couple of weeks ago when it was gray and rainy, so there was no line, even though it was not actually cold. We were under the roof so no worries about rain. Hard to beat the view, especially without the usual crowd in the way.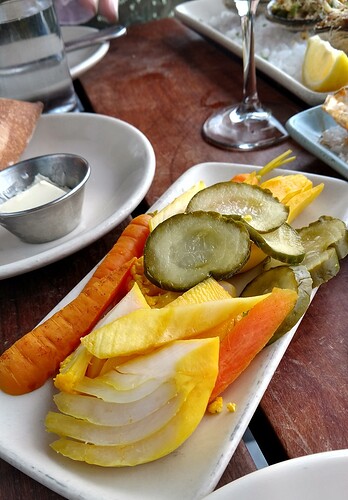 nice pickle plate (vinegar, not lacto-fermented) $4
grilled squid, very nice, $18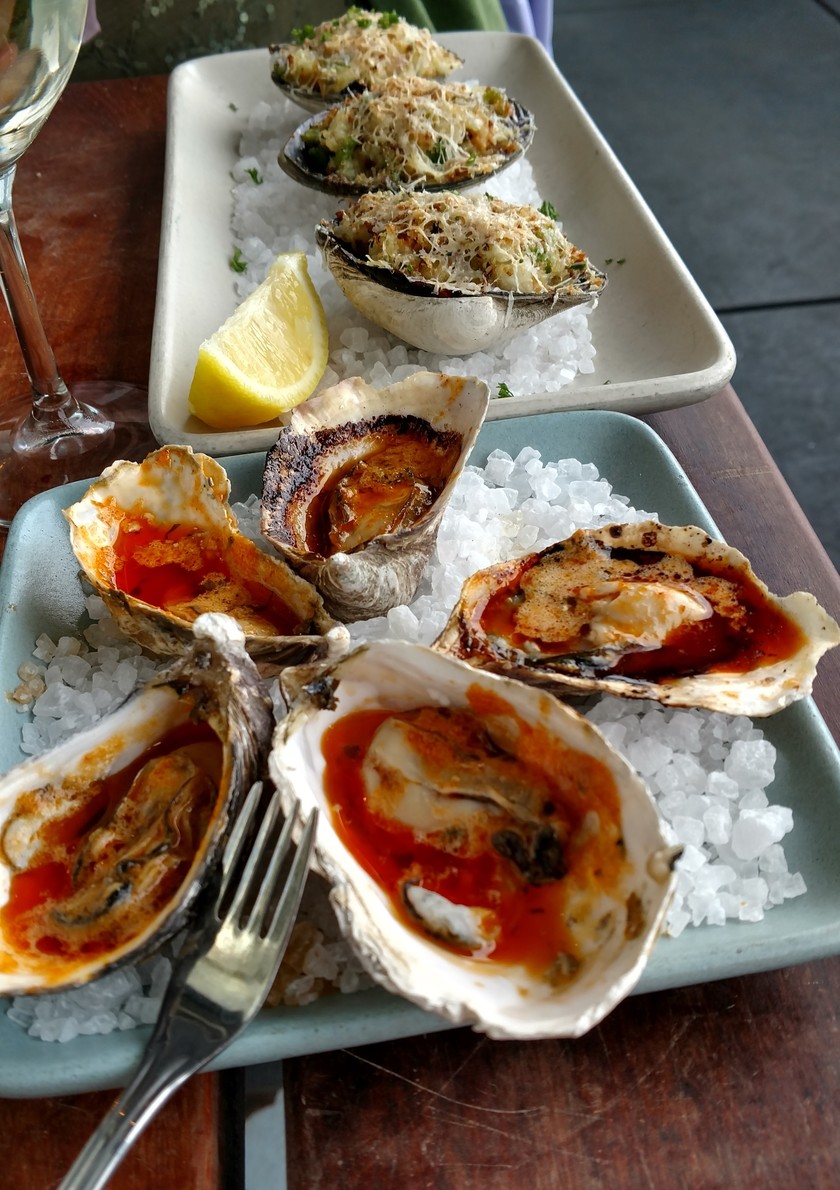 stuffed clams ($16) and Sriracha oysters ($14)
about as good gumbo as I've had in a restaurant, $19
chowder's almost like oyster stew made with clams, $14
Food was great, I'd go more often if it didn't usually have such an insane line.