Since it looks I will be in HK until at least the quarantine requirement is lifted, thought I'd start a HK rundown thread, especially after reading @beefnoguy's old school Cantonese topic that @hungryhungryhippos directed me to. Hopefully I'll be able to get to some of the other places and foods mentioned by @moonboy403, @JeetKuneBao, @JLee and @Sgee.
Today was dim sum at Seventh Son (fresh and not in plastic in a hotel room!).
The setting. Note the special logo bag on the side. A lot of the higher-end restaurants give you a bag for you to put your mask in when you take it off and dine. The idea is so that your mask is in a "clean" bag as opposed to just set down on the table and then contaminating the tablecloth. Also you are supposed to put the mask all the way in the bag (mine was poking out just for the photo) and then put the bag away in your pocket or purse. Apparently, there's a whole bunch of mask etiquette rules. Certainly different from LA's chin guarders.

The menu. We were here for dim sum but maybe one of these days I can make it back for dinner with a big group to try some of the other items.

Some of these prices! The USD/HKD exchange rate is 7.75. So, for example, the pork stomach filled with shark fin stuffed chicken that was shown in the video that @beefnoguy posted in the other thread is US$1100 for 6 (US$183 pp). Yikes!

Look at all these different grades of shark fin…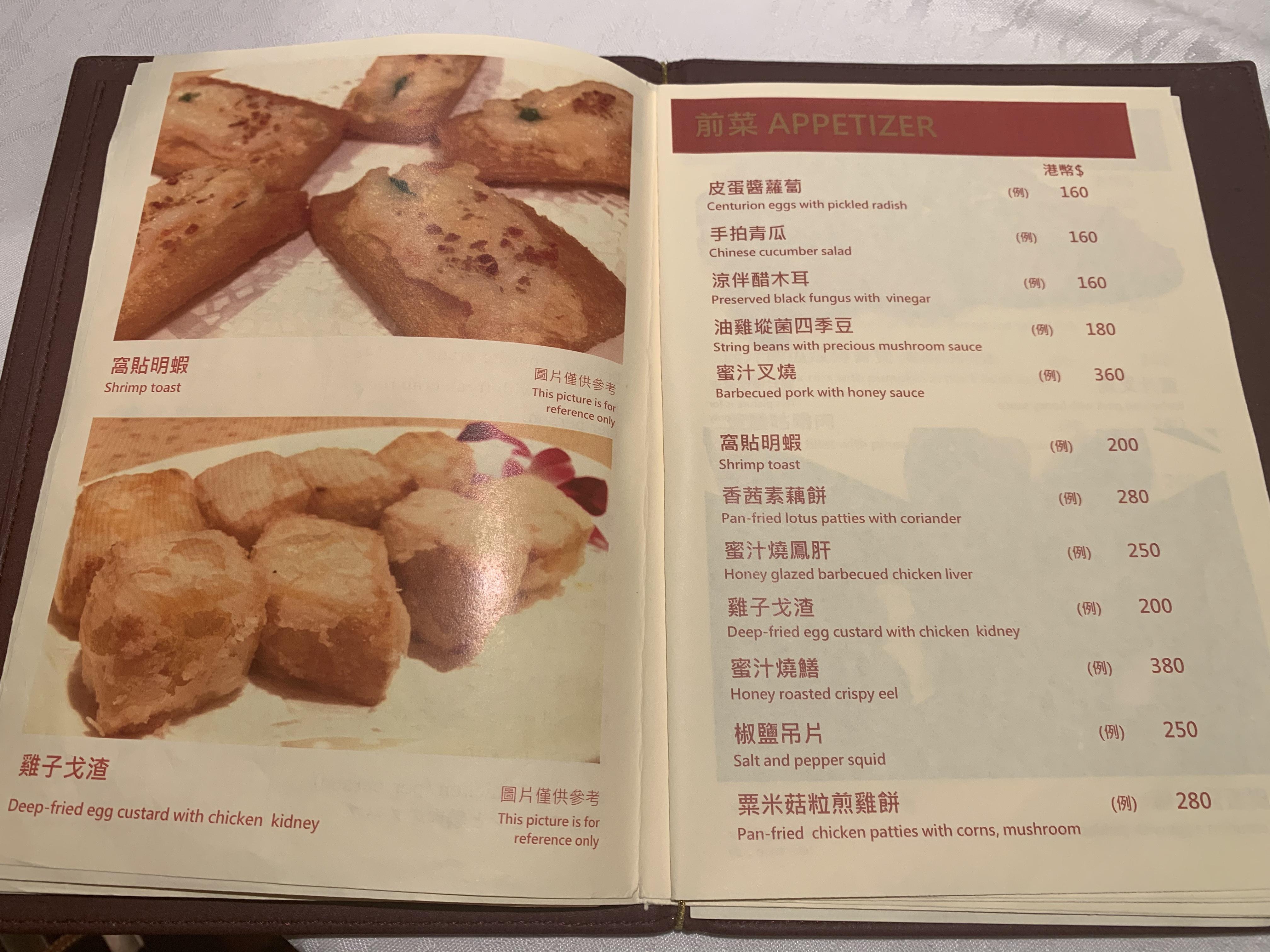 Such a simple sounding dish - steamed minced beef with aged mandarin peel but very curious to try this with a copious amount of rice on the side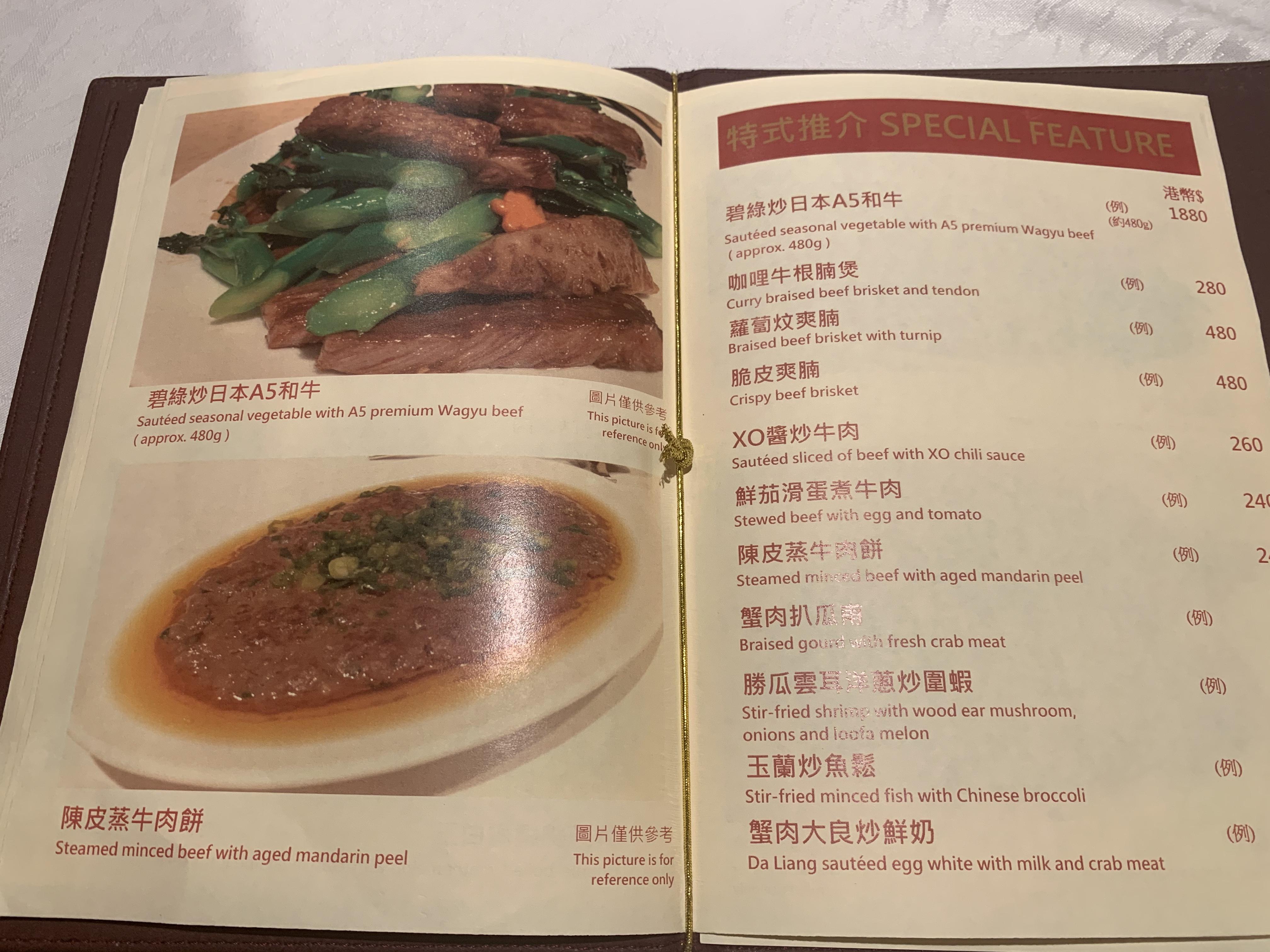 What we ordered:
Baked BBQ Pork buns these were great, flakier bun than other places

Ham sui gok fried perfectly, not greasy at all and filling was an umami bomb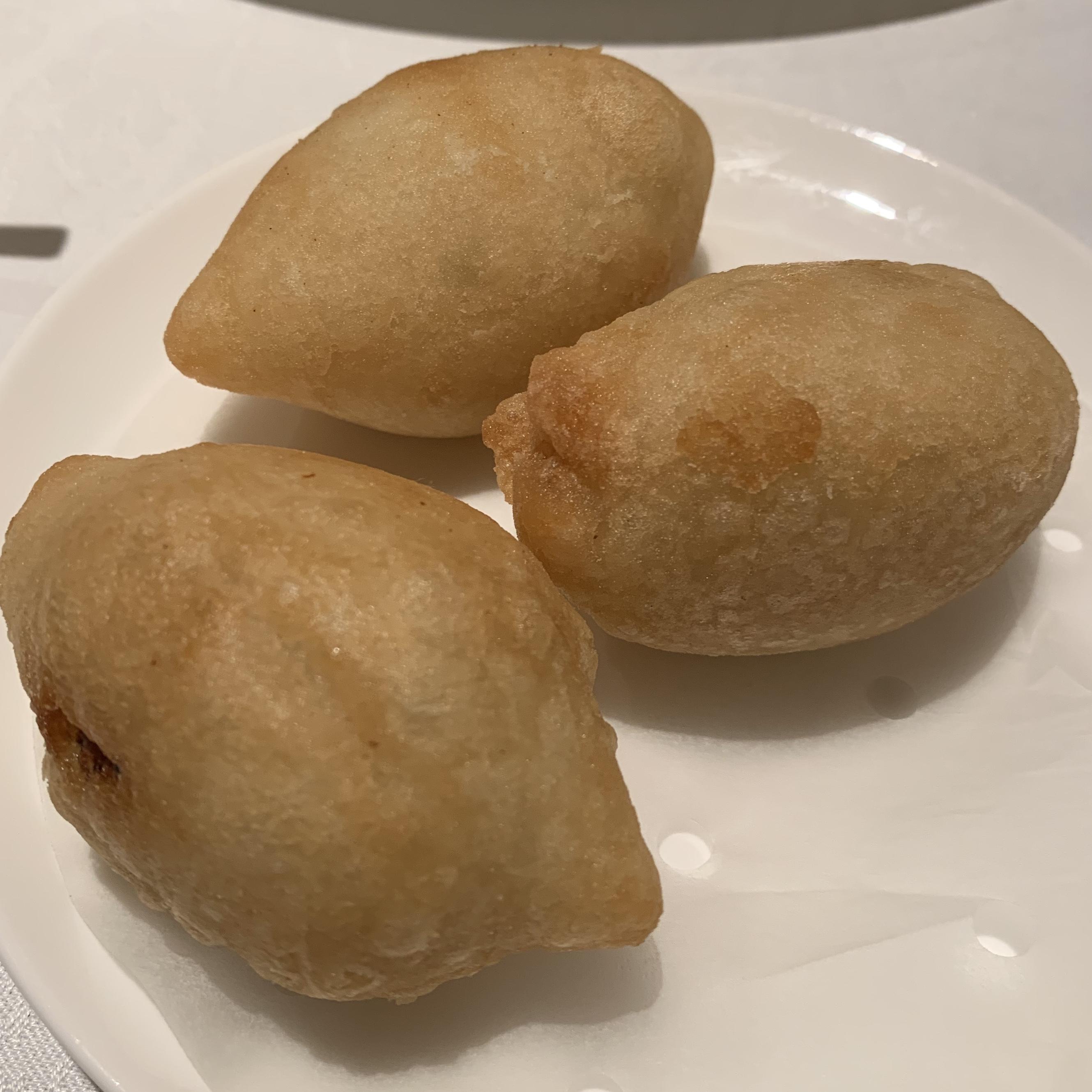 Har gow Shrimp and lots of it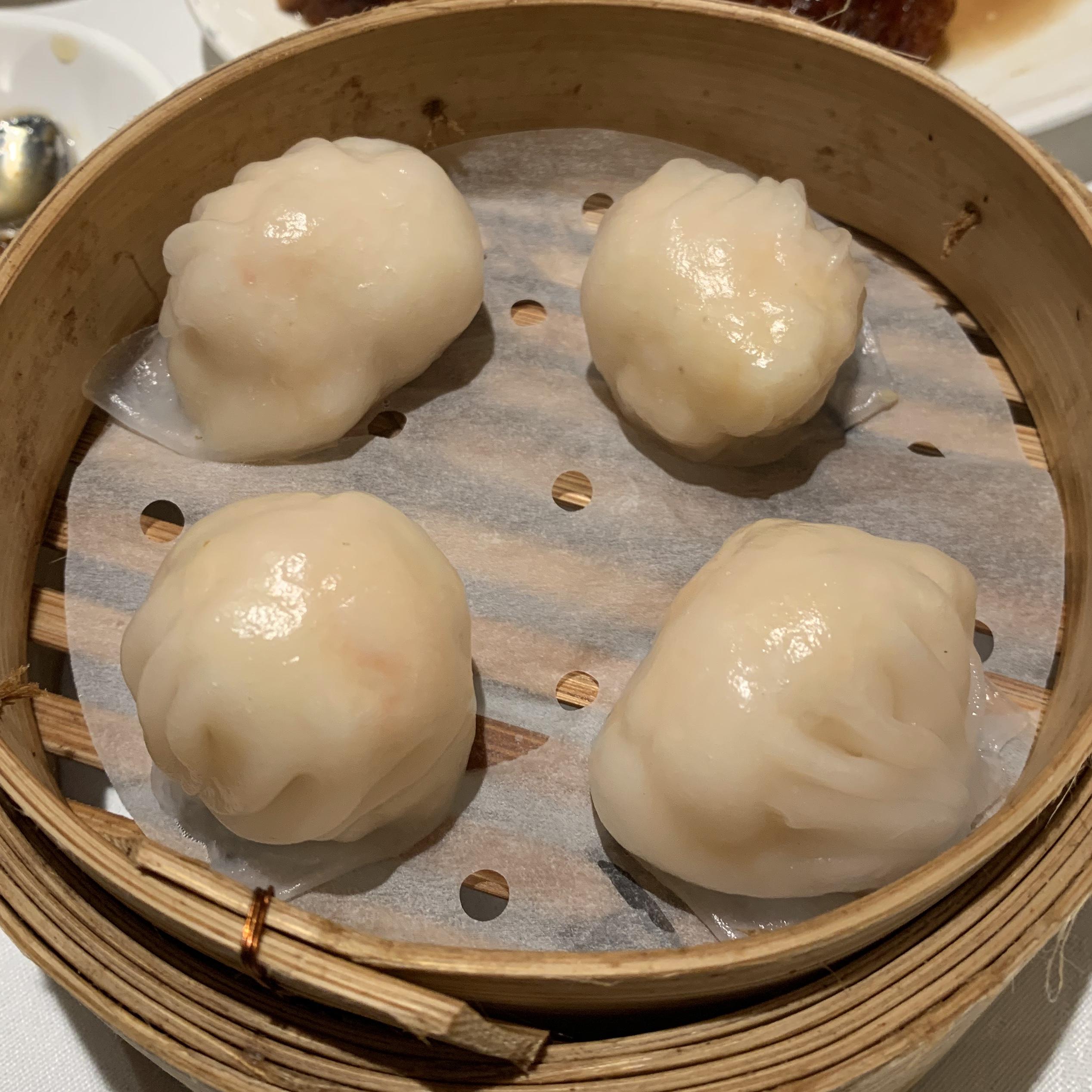 Char siu cheung fun pretty good but the other dishes were better

Siu mai super juicy

Steamed pork ribs minimal fatty pieces and seasoned well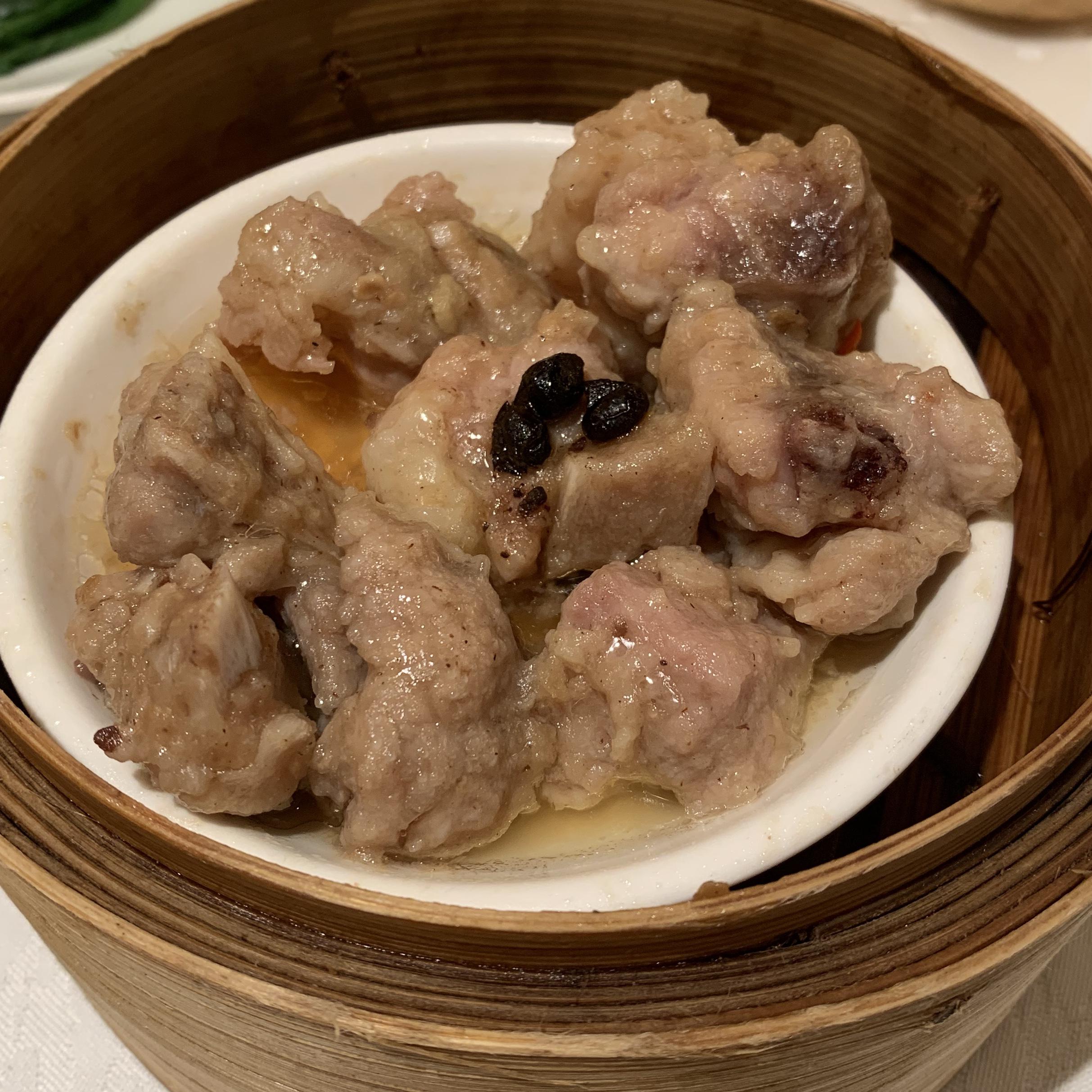 .
.
.
.
.
I know y'all waiting for the ROAST GOOSE, so here you go!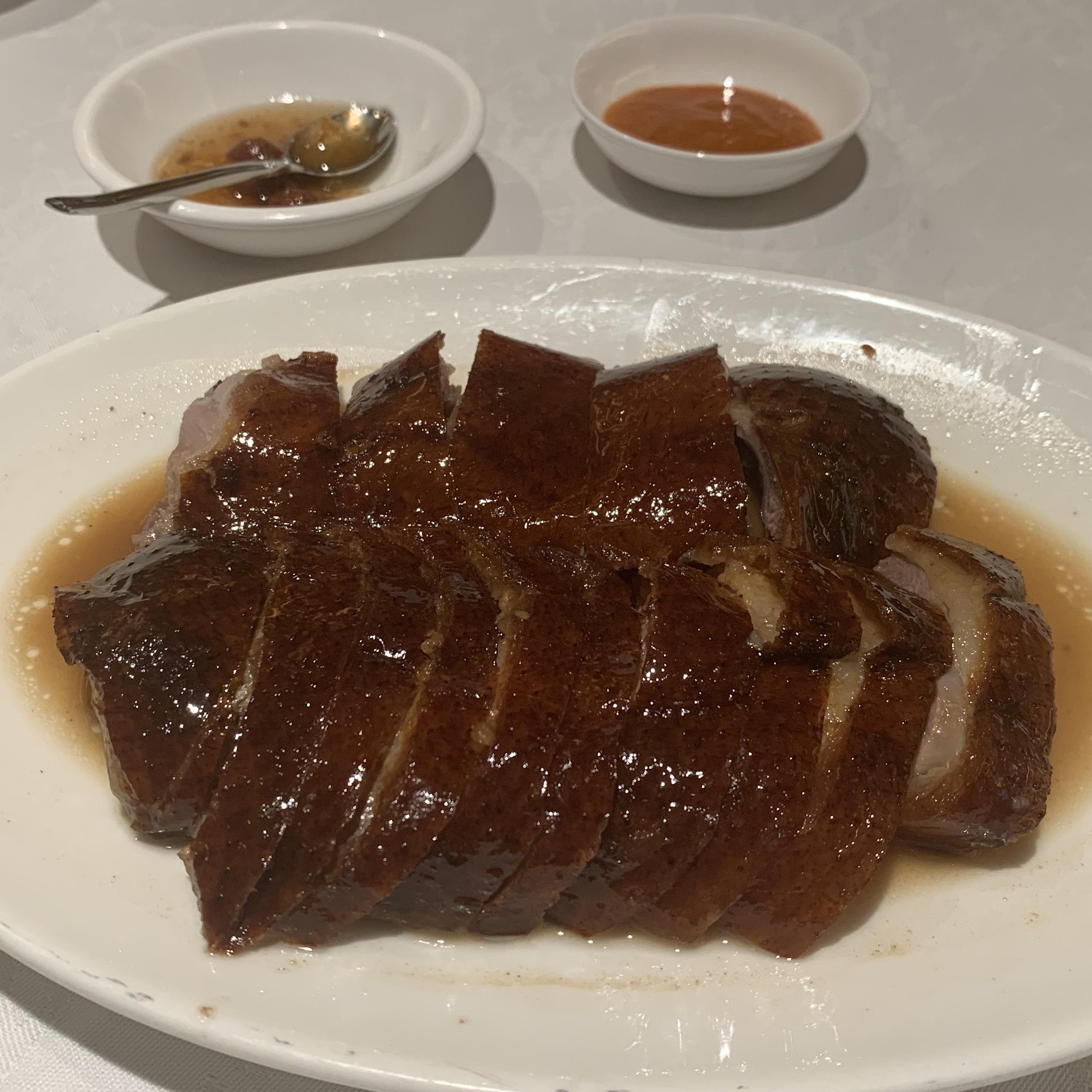 Plum sauce

Side view of roast goose just because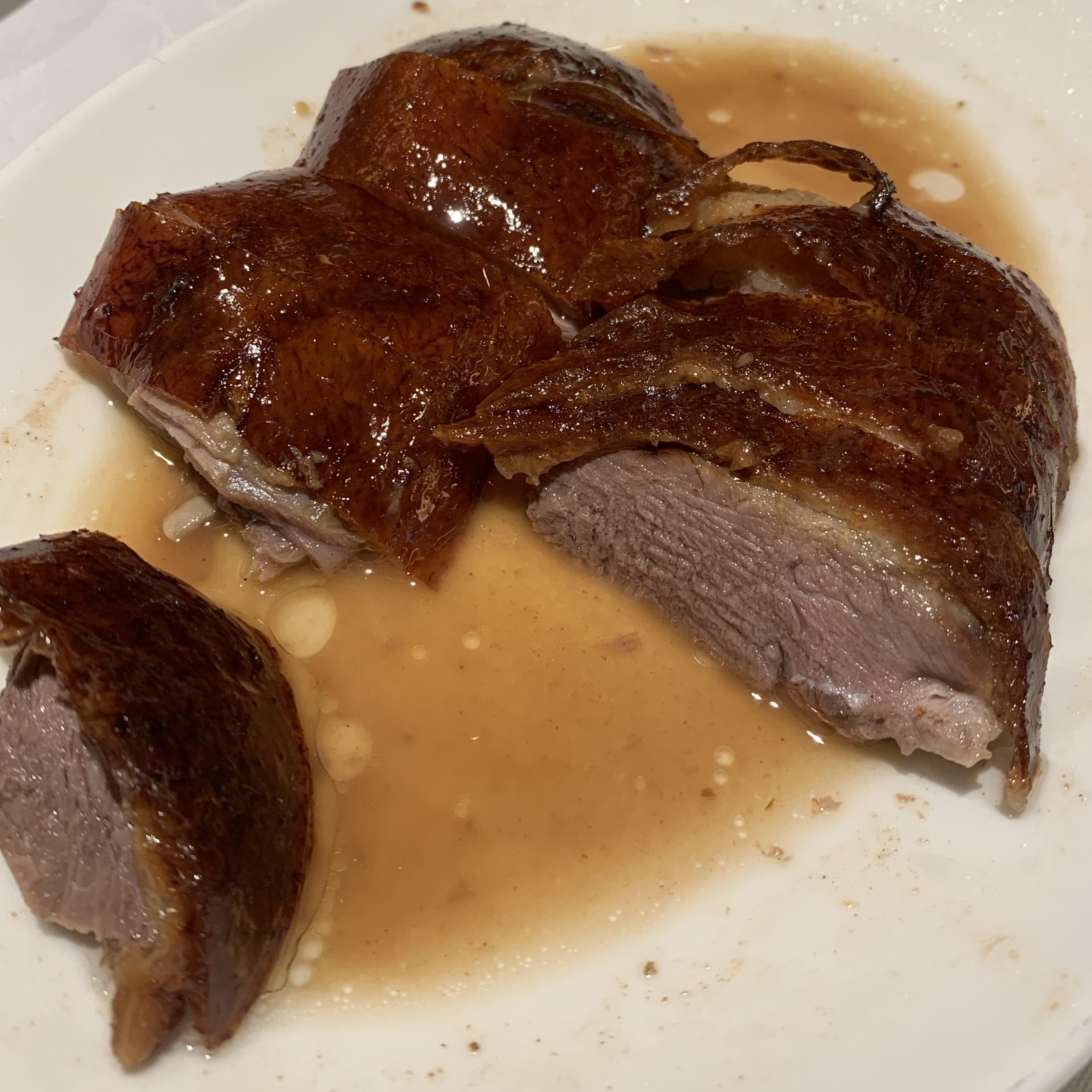 Sliced breast closeup

Another piece

Skin was divine

Stellar execution of roast goose as one would imagine at a restaurant of this caliber. More roast goose to come but I'm afraid this set a very very high standard.
The dish I was actually enjoyed the most was something new to me - century eggs with pickled radish and a "bargain" at USD21

It's served with sugar on the side

You're supposed to layer the egg on top of the radish, and then sprinkle some sugar on top.

The saltiness/tartness of the pickled radish, combined with the funk/creaminess of the egg, and the hit of sugar. Super delightful!!! Kind of hard to describe but it was really delicious and I could see myself making a version of this as comfort/hangover food.
Finally, dessert:
Sweetened walnut cream soup superb rendition, you could really taste the walnut flavor

Sweetened almond cream soup with egg white delicate with a nice almond flavor. not a fan of the egg whites though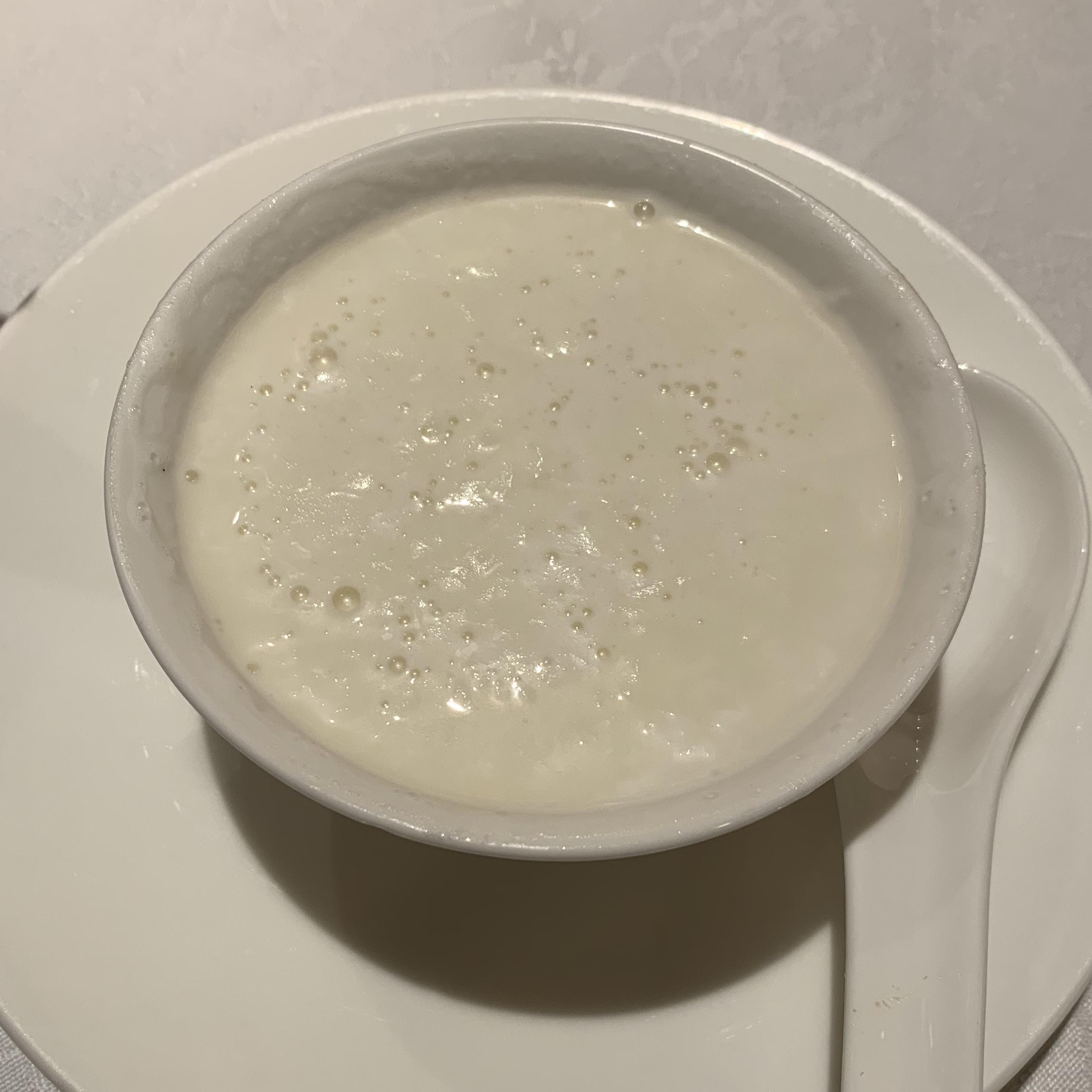 That's it for now. More to come (already planning on the Chow Yun-fat brisket egg cheese sandwich)!