My son and I are on a quest to find LA's best pumpkin pie. So far we've tried everything from Urth Caffé to Costco.
I found a few decent roundups online at TimeOut, Zagat (1, 2) and from 2012: CH and J' Gold.
My spreadsheet tops 50, of which we've tried nine so far. I don't think we will be able to try all 50 before Thanksgiving, would you please share your favorite not-to-miss LA pumpkin pies?
Here are a few of our winners so far:
Urth Caffé, Arts District/Multiple locations (slice to go):

Urth Caffe (Arts District)
451 S Hewitt Street
Los Angeles, CA 90013
(213) 797-4534
(Additional locations: West Hollywood, Beverly Hills, Santa Monica, Pasadena, Laguna Beach and Orange)
https://urthcaffe.com/
SusieCakes, Marina del Rey/Multiple locations (6" person pie, to go):

SusieCakes
Marina Square Shopping Center
4714 Lincoln Boulevard
Marina Del Rey, CA 90292
(310) 742-2253
(Additional locations throughout Southern California)
http://susiecakes.com/
The Trails, Griffith Park (slice, eaten at cafe's outdoor picnic tables):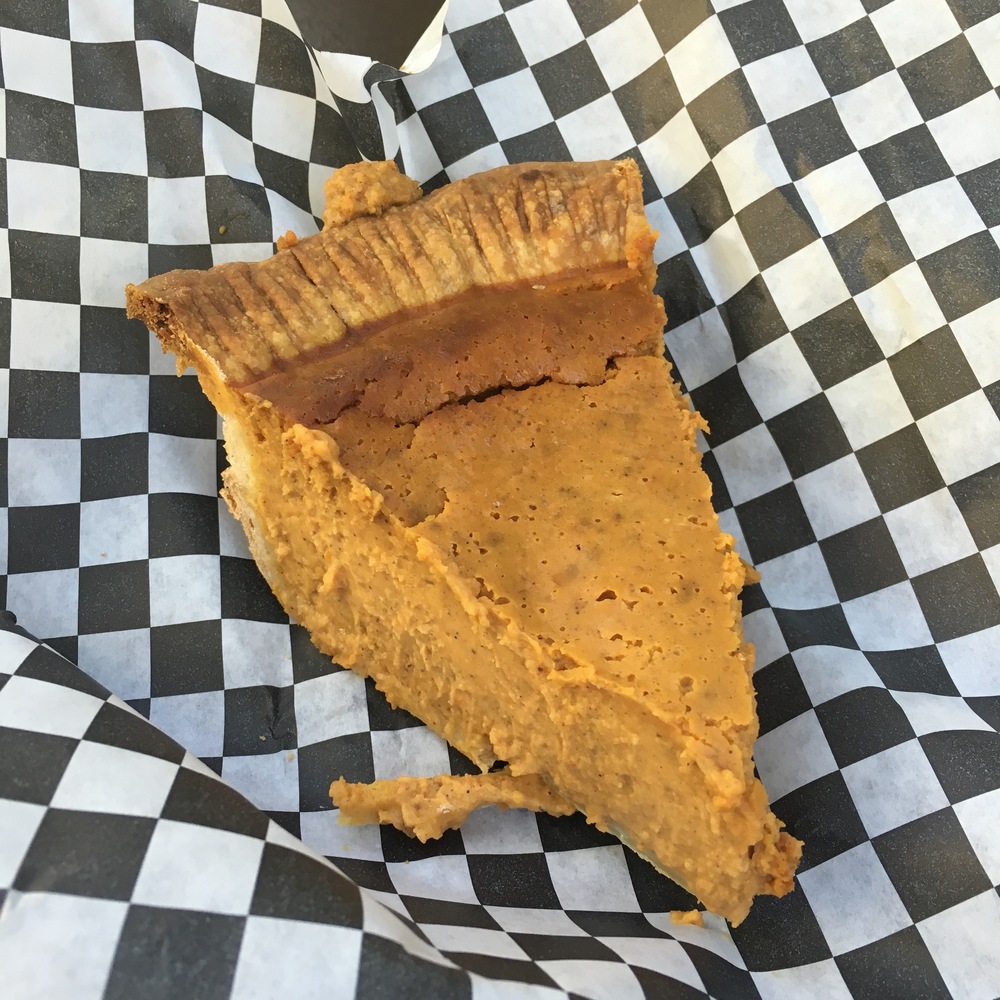 The Trails Cafe
2333 Fern Dell Dr.
Los Angeles, CA
(323) 871-2102
https://www.facebook.com/TheTrailsCafe