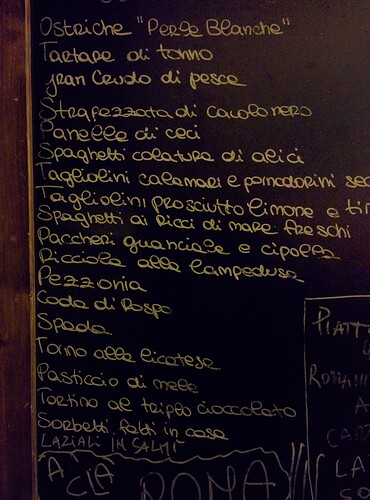 Well-known seafood place in Trastevere recommended by the owner or manager of the apartment we rented. Food's as good as Pierluigi with none of the pretension and lower prices. They get a mix of locals and tourists and are nice to everyone. Seemed like people who didn't speak Italian were doing fine, they're pretty well-informed about the English names for the fish they serve.
We went twice and would have gone more if we'd discovered it earlier in the trip. Everything was great. The following is a random selection of dishes based on what I got good photos of:
Pasta with razor clams, one of the best things I ate on the trip.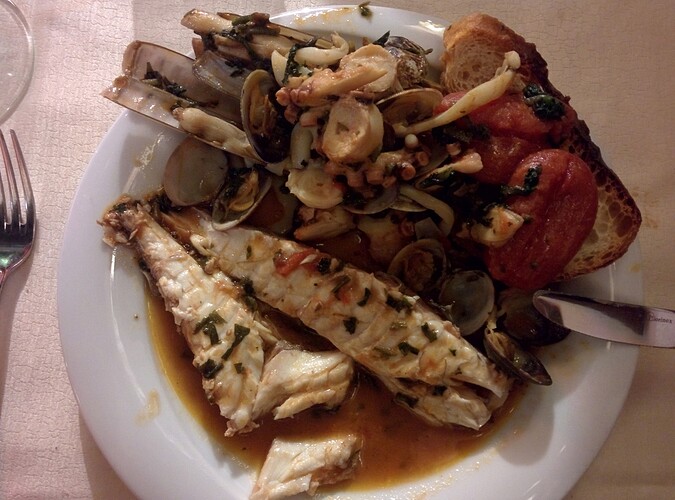 This is half of a whole fish (John Dory? pezzogna?) after the waiter filleted it and portioned it out. €50 for two.
http://www.osterialagensola.it
Reservations essential on weekends. Note: the address on the web site is wrong, ithe entrance is actually at Via della Gensola, 17.