Walking in the early morning hours before dawn is peaceful and devoid of traffic and people. And stumbling upon La Monarca on Western and Santa Monica, one of the only businesses open at that time, and perhaps all day, was like a moth finding a light.
They had just opened at 6:00, so I was the only one in there, other than the staff. There is masking tape on the floor indicating the proper social distancing while in line, so I expect it gets some traffic during the day. But at 6:00, it was quiet.
It's cold at that hour, so a cup of coffee with the pastry was a special treat. But what caught my eye as I waited for the coffee was an unexpected display.

"Do you sell the toilet paper?" To which the response was affirmative. They do sell the toilet paper. And more.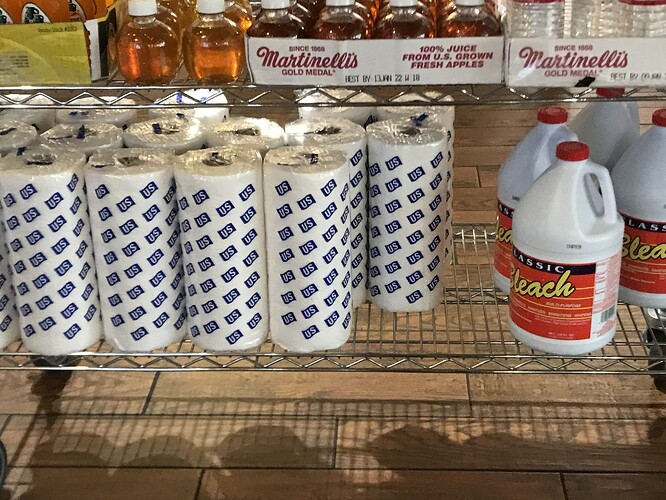 They also sell the paper towels and bleach. And then I remembered a FTC post exhorting the wonder of their tortillas, and I found them on the counter. So of course I bought a bag.
They're thin, as I like them, but made with butter instead of lard. Personally I prefer the lard, but my wife really likes these. They're very light tasting.
La Monarca Bakery
1096 N. Western, SE corner of Santa Monica
East Hollywood-ish