new filipino rotisserie from the team at lasa. I'll be back to try the lechon.
chicken inasal, garlic mojo, toyomansi, garlic fried rice, chicken fat rice
dark meat was tender and juicy, rice was delicious, white meat was pretty good, garlic mojo can kill the cast of what we do the shadows.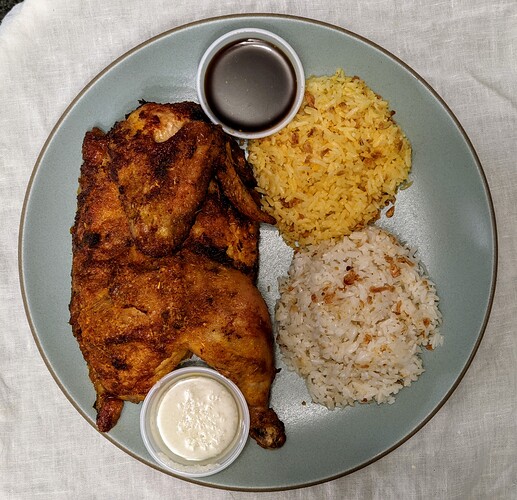 Lasita
727 N. Broadway
Los Angeles, CA 90012
http://www.lasa-la.com/lasita