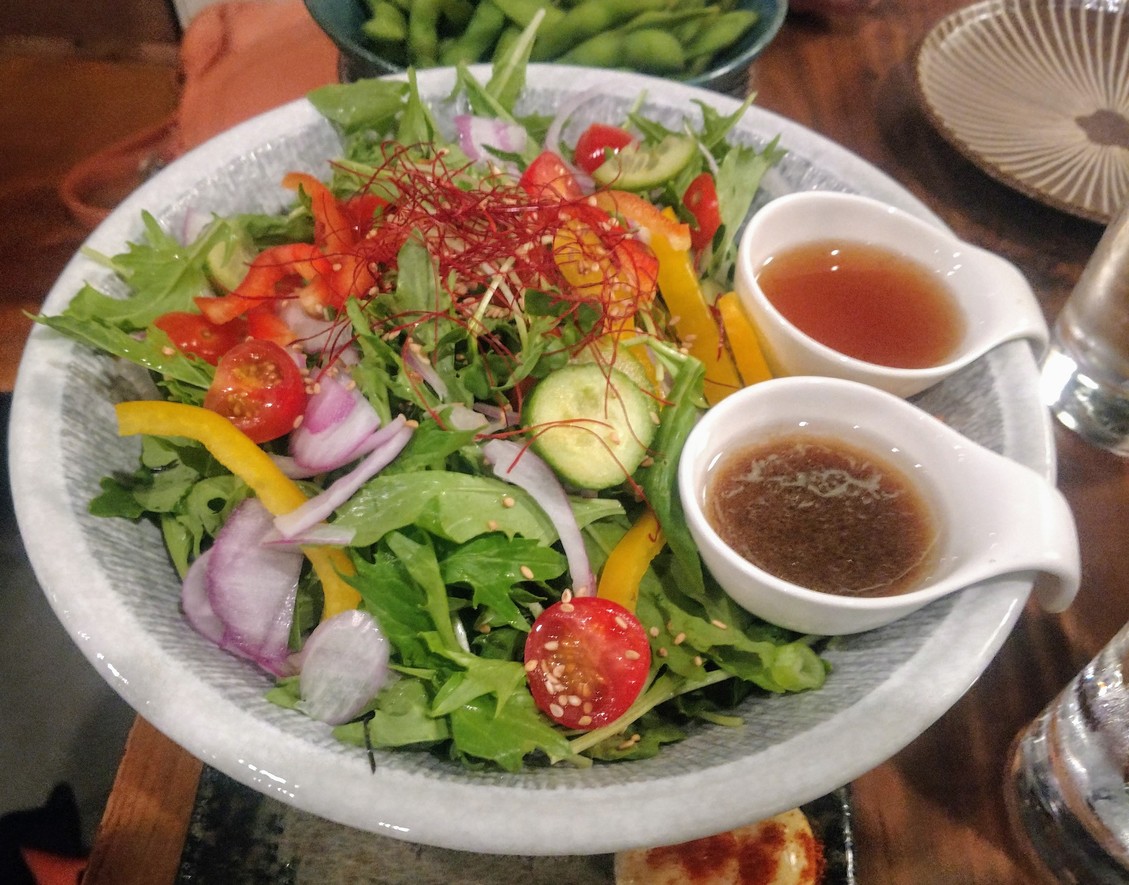 large Marufuku salad ($8), very good, now I've forgotten which dressing we preferred
chicken kara-age ($6), very good.
geso fry / fried squid legs ($6.50), ditto
takoyaki ($6.50), very rich, could have had more octopus maybe
buta kakuni / soft braised pork belly ($7), excellent, delicious sauce
kakuni rice bowl ($4.50), this had kind of a lot of rice so it was good paired with the buta kakuni
hakata tonkotsu ($12) ultra spicy, very good, next time maybe I'll get the regular spicy
I don't usually like Hitachino beers, but the Dai Dai on tap ($10) was tasty enough that I got another.
Also tried the Sequoia Nama draft sake ($9), that was particularly good with the takoyaki.
Exceptionally good price-quality ratio on the food. I'm not sure how they can do that with Oakland rents. The original in SF has a somewhat different menu.