Another great meal at N/naka tonight.
Just got back from Japan but damned if this wasn't as good as what I had. I had 2 friends in town with me who liked it better than their kaiseki in Kyoto.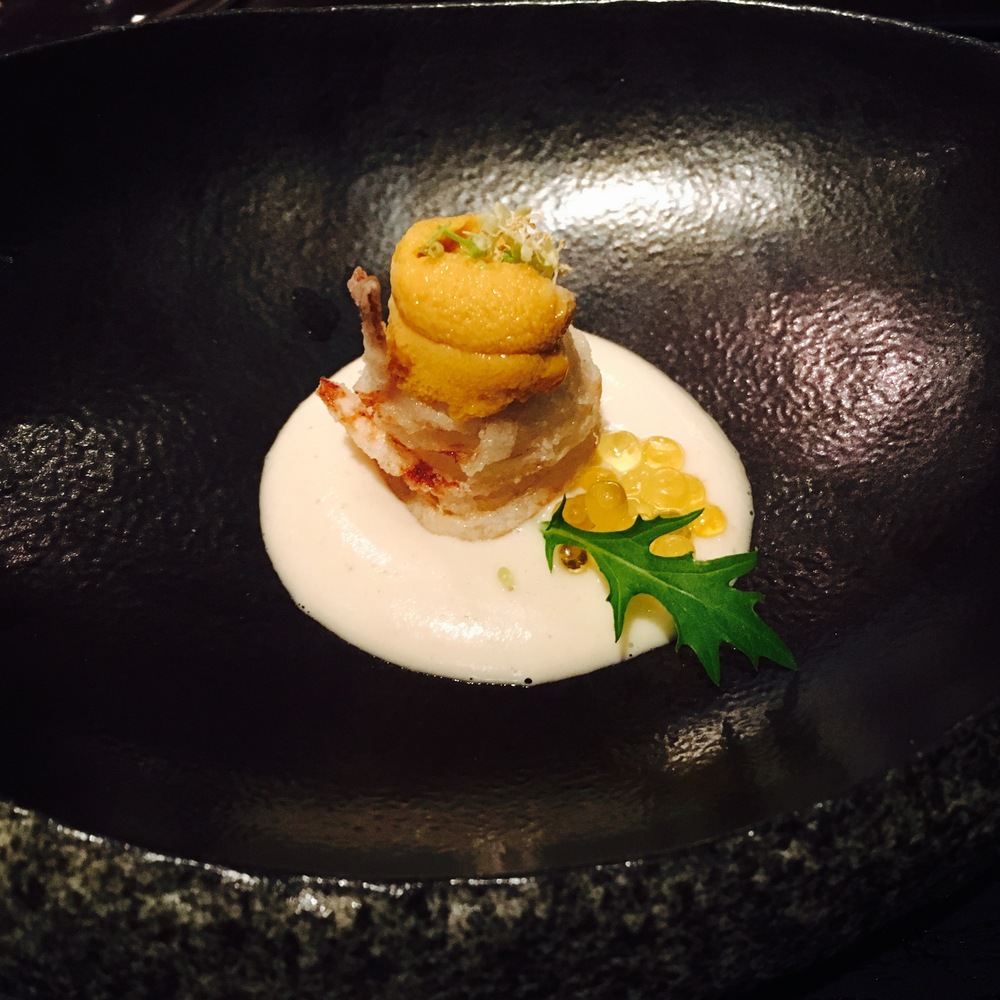 Extreme close up of the o-toro

Foie and unagi
Phone died before I could take pictures of the ikura and uni sushi and the two deserts. One Japanese and one western. Both excellent.
Food wise, LA's only 3*.