Saltado de camarones and calamari with salsa criolla from Kotosh in Lomita. Good as always. I like mixing the salsa criolla up with the rice and aji.
I finally tried Pann's, for my niece's birthday breakfast. Great service and good atmosphere. Despite our large party, they were really on top of keeping waters filled, the food came out quickly and was hot, and the hostess laughingly gave even the teenagers crayons and fun paper placemats.
Huge plates of food. Nearly everyone in the place was eating the chicken wings and waffles. My son thought this is the best breakfast idea ever.
Side note: There was a table of big, football player-size men at a table near us, and every one of them had a little bowl of strawberries and whipped cream to go with their chicken and waffles.

I love people.
No Toro Café (Artesia)
Chopper chilaquiles - fresh tortilla chips, house made salsa, steak, over easy eggs, cilantro, crema, cotija

Probably some of the best chilaquiles I've ever had. The chips were still crispy even though they took on the salsa. The steak was still medium-rare. The crema and cheese helped cut through the spices and acid from the salsa. The place is tiny, but it was a good experience.
Uncle Fung Borneo Eatery, a new Indo/Malay/Singaporean spot in Long Beach.
Still in soft opening mode so the service is a little chaotic, but the food is damn good in my opinion. The laksa mee (curry laksa) broth was rich and hearty, the char kway teow had ample wok hei unlike the one at Simpang Asia (which I still love more despite the fact), and the ayam penyet was crispy and delicious and came with some super addictive belacan.
Laksa mee:
Char kway teow:
Ayam penyet:
Uncle Fung Borneo Eatery
5716 E 7th St
Ste 5
Long Beach, CA 90803
Nice @wienermobile.

How long did you have to wait?

What did you think of your dishes and the place overall?
Line at 1pm Sunday was one hour, they were very kind passing out iced cappuccino, water and gelato samples. Dishes were beautifully displayed, we had delicious pizza and watched Michael Cimarusti cooking with his staff which was wonderful to behold! At every turn there was another little miracle, like lovely chocolates, wonderful wines, breads, pasta or fresh mozzarella being made. Many of the specialty restaurants and shops had mirrors positioned so guests could watch the chefs and cooks create their works of art. Enjoyed the fish monger, pasta stalls, coffee bar, gelato and cannoli stands! Extremely gracious staff.
Warning Only thing that needs improvement is the mall parking situation, It's a bit of a nightmare.!
Reunion Kitchen (Anaheim Hills)
Biscuits & Gravy - (optional) fried chicken, sausage gravy, sunny side-up eggs, hash browns

It was the best thing on the brunch menu, but the hash browns were bland and not crispy. Everything else we ordered was subpar, but this dish had delicious biscuits topped with a nice sausage gravy and crispy fried chicken. If you ever find yourself here for brunch opt for the fresh fruit instead of the hash browns…the hash browns were woefully under seasoned and not crispy. The fruit was a nice mix of watermelon and berries. The place was dimly lit so my photo wasn't optimal.
189 by Dominique Ansel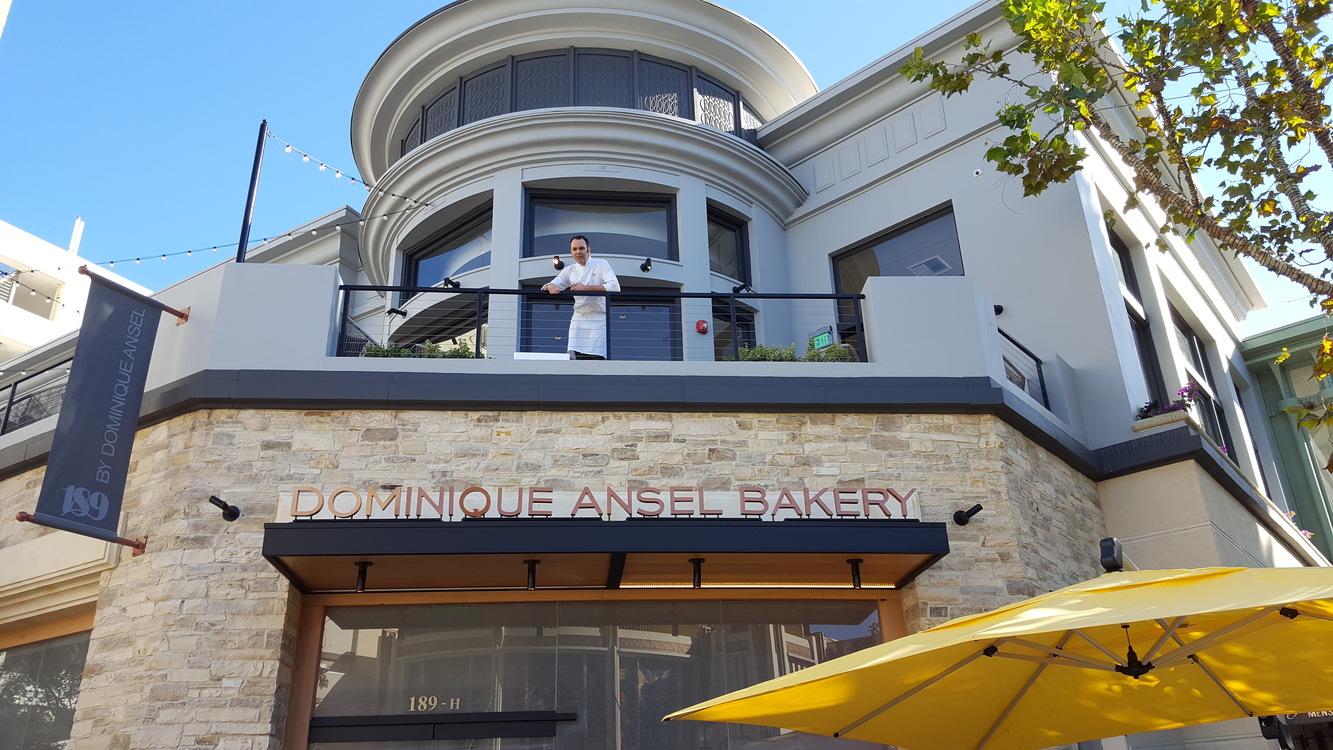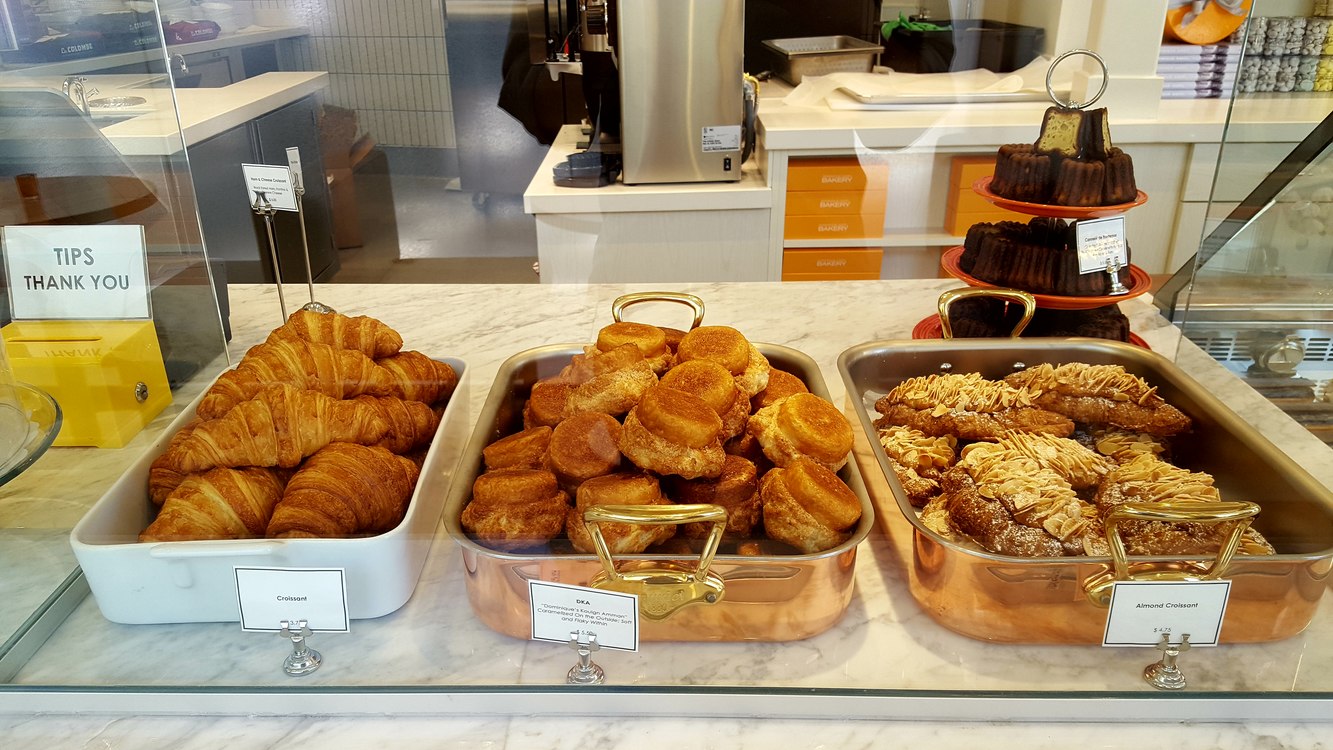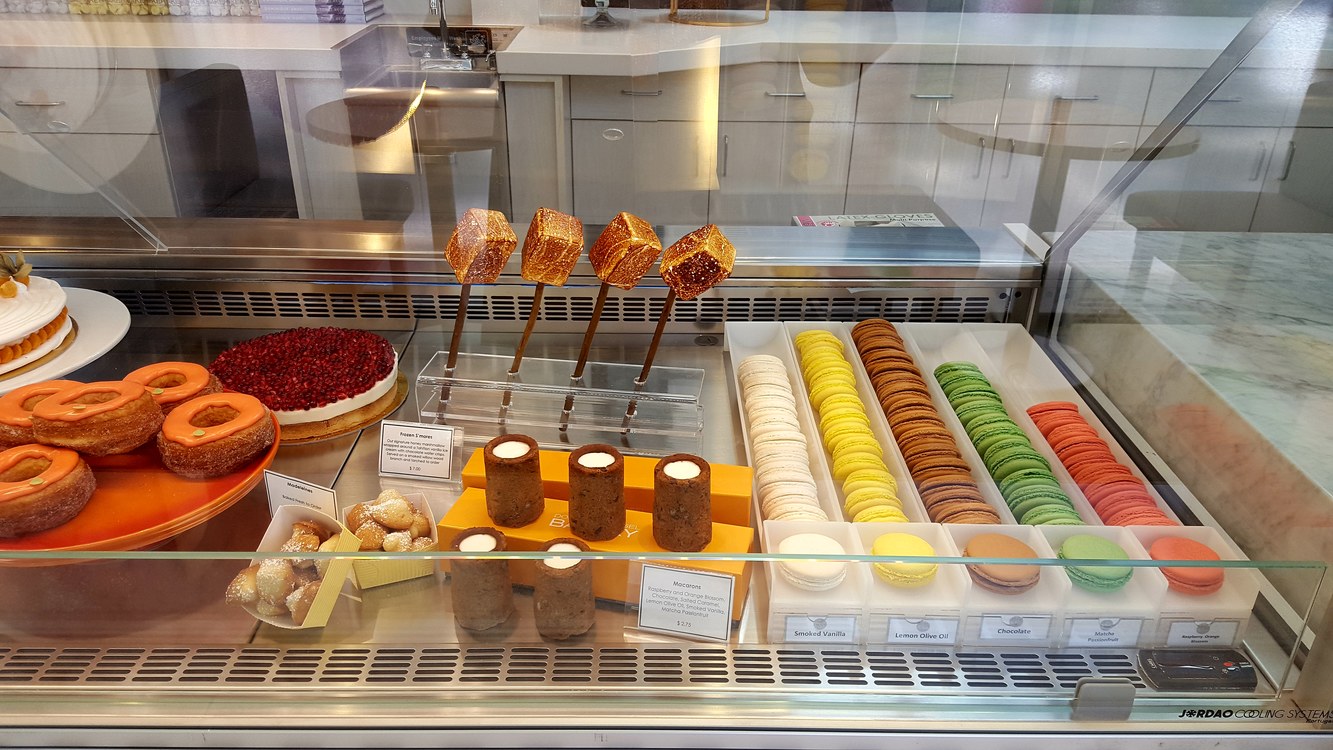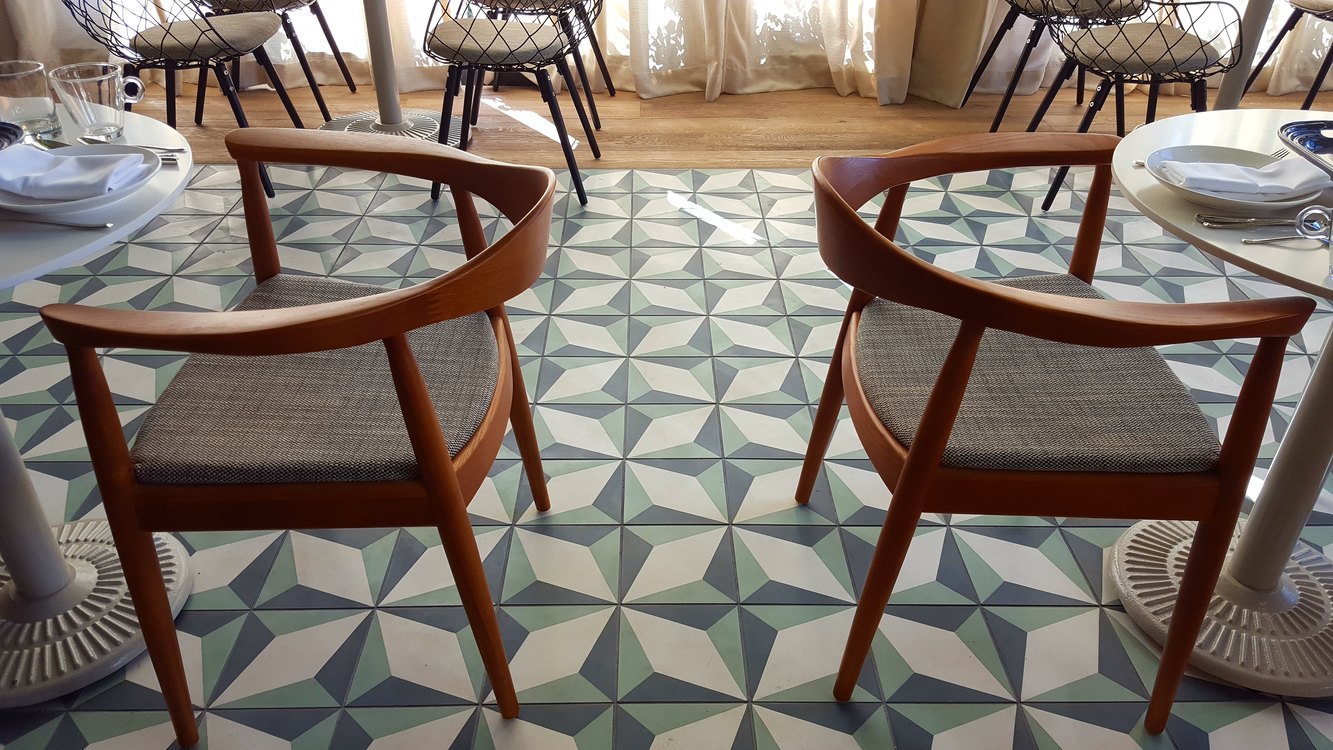 "Emoji" menu

Maple Glazed Pork Shank with winter spice marinade, clove, and triple citrus zest

Fried Oyster, horseradish sauce, fresh serrano, garlic chip

Apple

Fried Chicken

Buttermilk Biscuit

Lobster Rolls, lemon confit aioli, espelette, Old Bay, chives, homemade split-top potato buns

DKA #killerkouigns

Cronut hole, white peach amaretto jam and muscavado ganache

Looks lovely, @PorkyBelly ! Is this on your recommend list?
Nice @PorkyBelly.

Yah, what attran said: What did you think? You didn't get one of each baked good?

Friday: friend's wedding catered by In N Out.
Saturday: Mitsuwa Torrance run. Tohoku food fair. Special saury bento was disappointing. Sauce was too sweet. Paired with various vegetable sides from the market. The fried scallops at the food fair were tasty. Many of the products I had hoped to try, particularly the fresh yogurt, were sold out when I arrived Saturday, early afternoon.
I finally tried Kansha Creamery in Gardena. Their matcha green tea ice cream topped with red bean and glutinous rice cakes (shiratama and anko) was just wonderful.

Sunday: Amara Kitchen in Highland Park for brunch. Green eggs bowl (tasty), paleo pancake side (I didn't particularly like the sponge-like texture), vegan gluten-free chocolate chip cookie (pleasant taste but again the texture threw me - a hefty crumb), matcha latte.
Jugos Aztecas in Highland Park, $1 agua frescas.
Meat and cheese spread at home, courtesy of Whole Foods
Thanks for the heads up on their brunch. I've had that fried chicken with biscuits and gravy for dinner and thought it was great. I've enjoyed other things on their lunch/dinner menu, but I haven't been in quite awhile.
This was a totally splendiferous weekend of eating for me.
After deciding that we didn't want to wait 2 hrs to get into Eataly on Friy, we headed over the P'tit Soleil for shrimp + poutine (sort of). Shrimp were fine, but the sauce was ever better. The poutine were (L to R) filet mignon + mushroom; foie gras (too late for DoTM!); mussels. The foie gras was a surprisingly large piece and was almost too rich. Sauce for this was also a bit on the oddly sweet side. But overall, the food was wonderful. Waiter was surprised that we finished all of the poutine ("I don't see that very often…"). If I only had a dime for every time I hear that…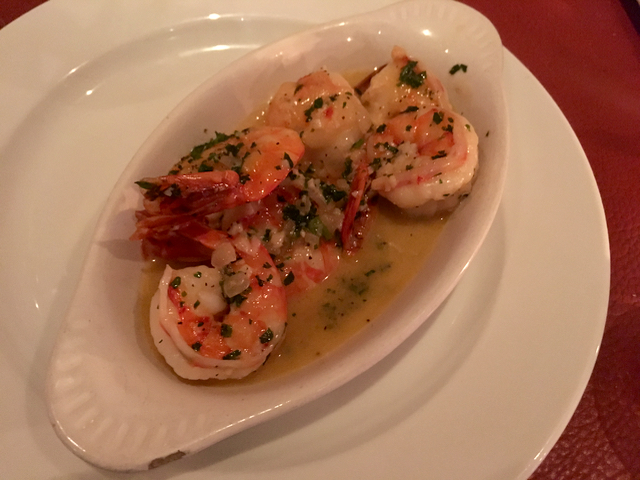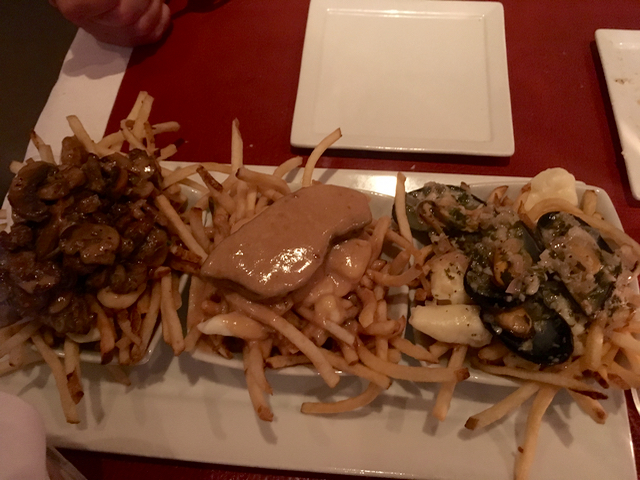 Next evening, we tried Night + Market for the first time. My God, it's loud and crowded. Fortunately, it was also delicious. Could've used a bit more funk in my larb, though. And don't ask me why my partner likes duck rolls (wrapper was wonderfully crisp, though). Had a ver interesting conversation w/ an Irishman who was part of a large-ish party of international media buyers. The face of his Canadian colleague fell when we told him that we don't work in that industry (whoops). Does anyone know if Postmates will deliver their food to a location just a teesy bit west of the 405?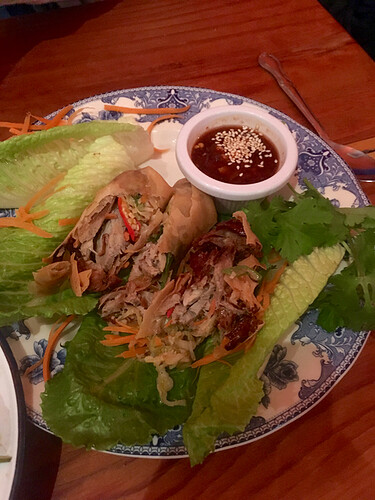 Many thanks to those who recommended Al-Watan (we decided to go there b/c we wanted meat). It was excellent, and the portions were VERY generous. Goat biryani, the mix tandoori plate (SOOOO tender and flavorful). Not pictured, the sesame + milk naan, the onion kulcha, and lamb karahi. Poor waiter was very patient w/ me while I butchered his language. I eventually just resorted to pointing to menu items.
Place seems to have a lot of regulars?
Thanks. Their concept for brunch is similar to dim sum/state bird provisions where you don't order off a menu, you just wait around until servers come to your table with a tray of food, if you like what you see they give you a portion and stamp your "emoji" menu. The only thing you can order a la carte are scrambled eggs.
The concept works for dim sum because the steam carts keep the food warm and at SBP the revolving food are typically room temperature items. At 189, if you're not sitting near the kitchen, when the food finally arrives to your table the hot items like the ham, biscuit, fried oyster and fried chicken are no longer hot.
Other than the temperature issue the food was fine, with the highlight being the DKA, perfectly crisp, flaky, and caramelized while still being moist in the middle. One of my favorite kouign amanns along with arsicault's and b. patisserie's.
I was there opening weekend so i'm willing to give 189 another try in the future if only to eat the DKA, but right now i'd still prefer getting a hot foie gras biscuit up the street at animal for brunch.
P.S. the bakery doesn't open until Friday so i wasn't able to try any of their desserts.
Why can't all tandoori be this flavorful?