Hyperlink to my revisit on 12/7/19.
---
I've been a lurker for a while so I figured I might as well contribute to the FTC a little bit! Also, special thanks to PorkyBelly & J_L for discovering Shin Sushi or else I never would've realized Take-san, formerly of Mori and Sushi of Gari, was opening up in Encino.
This was the first time I sat with Take-san since I've always asked for Maru-san whenever I visited Mori. Take-san's very personable and informative. Overall, I had a great time chatting with him especially since there were only a few other customers there the entire time!
It's my first post so take it easy on me guys! Now let's get started. Omakase please!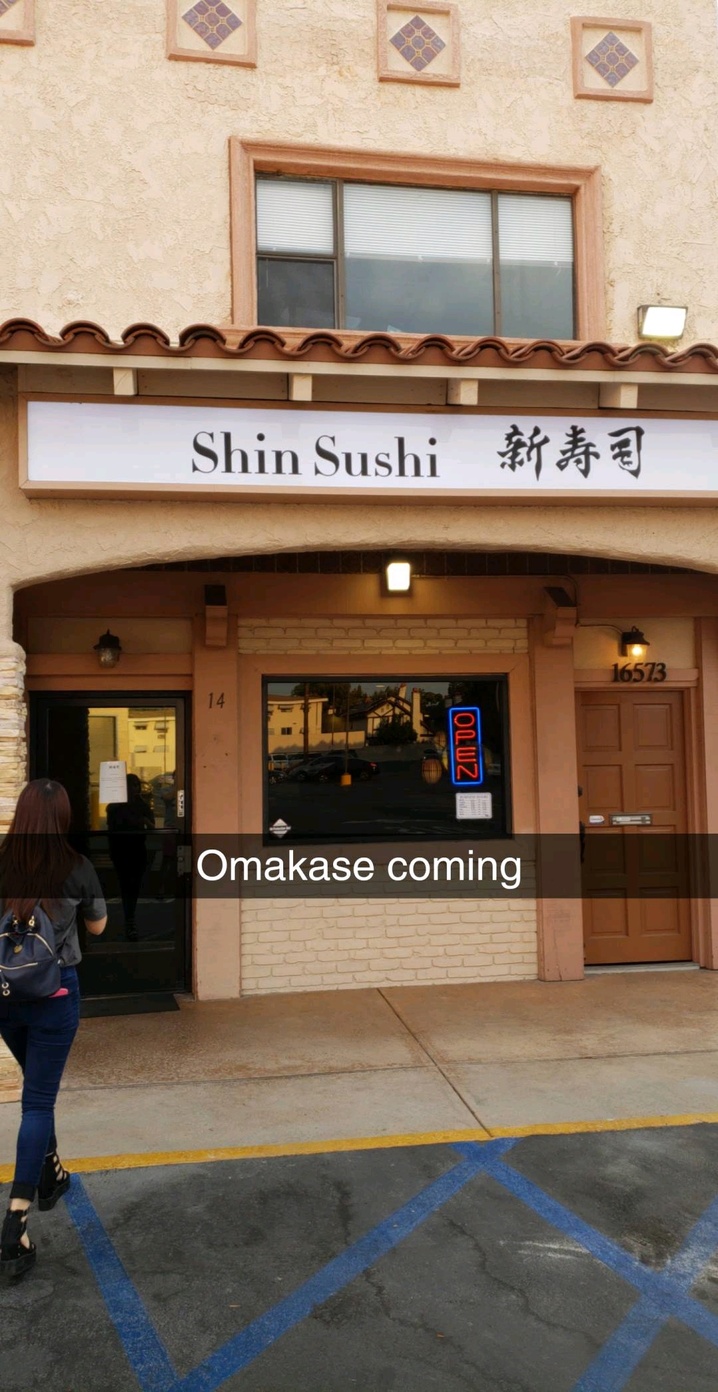 Located at a strip mall, Shin Sushi replaced another sushi-ya which occupied the space for 15+ years.
Smoked Bluefin Tuna and dashi marinated tomato, okra, and eggplant
smokey, light, and refreshing

Chu-Toro

Hokkaido Scallop
Kanpachi / Yellowtail
Seared and marinated salmon
Iwashi / Sardine
- minor misstep of packing the rice too much on this one
** Sweet Shrimp** - highlight of the night
ridiculously sweet!
Kamasu / Baracuda
Akami / Bluefin Tuna
lean bluefin's so flavorful!
Inada / Baby Yellowtail
Albacore
Albacore Toro
- highlight of the night
Saba / Japanese Mackerel

Black Snapper
Isaki / Grunt
Tai-Madai / Sea Bream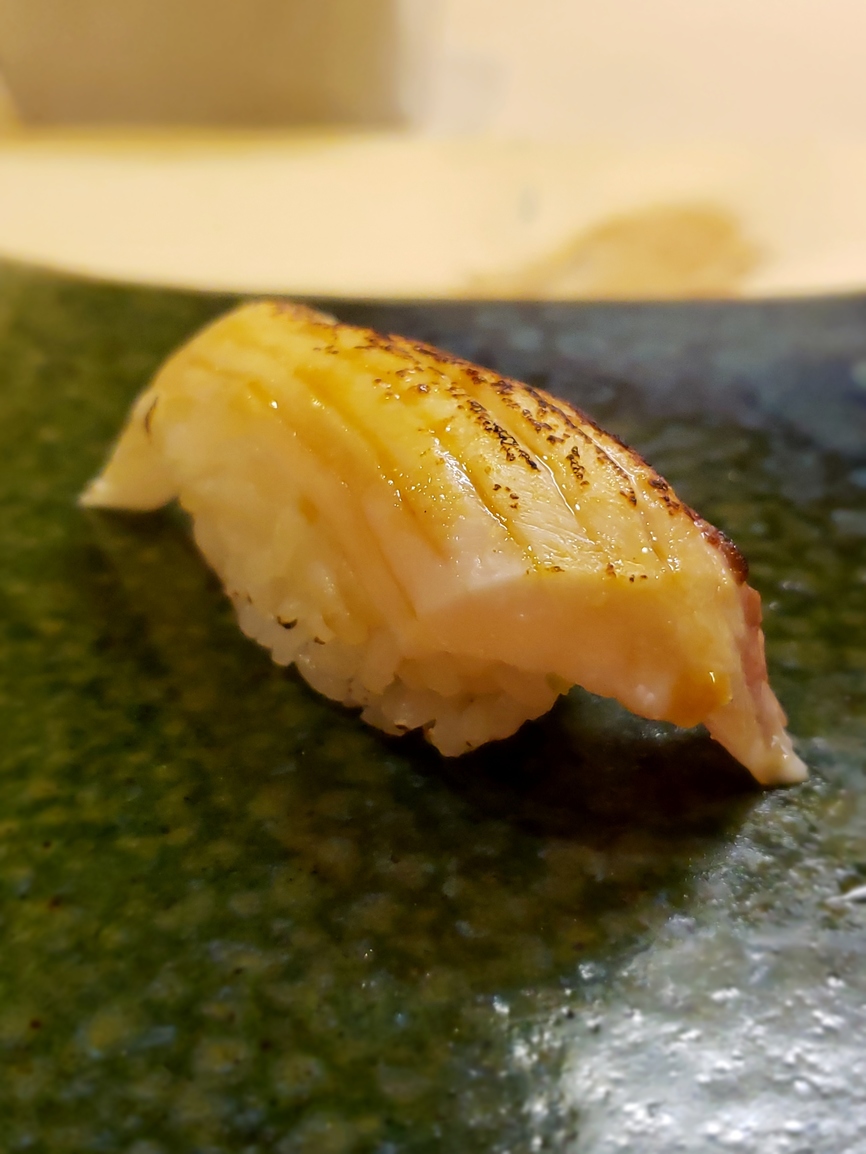 Snow Trout - highlight of the night
fluffy texture like a cloud

Kohada / Gizzard Shad
Halibut Fin / Engawa
- highlight of the night
Ikura
- seaweed could've been a little crispier?
Uni / Santa Barbara Sea Urchin
- highlight of the night

Tamago stuffed with shiso, bonito flakes, and sour plum sauce - minor misstep of serving it too cold but tasty nonetheless!
Baked Crab Handroll
- a little heavy handed on the mayo which overpowered the crab
Tofu Mousse with black sugar sauce
- refreshing, light, great interplay between tofu and sauce
Overall, this omakase was rock solid and I highly recommend it. Rice temperature was consistent throughout the meal. They were also flavorful and had a great toothsome chew. Service was solid and friendly. QPR really can't be beaten since dinner was only $108 per person pre-tax and tip! My only qualm is the distance and traffic from where I live but I'm pretty certain that I'll be back sooner rather than later!
Lastly, I do want to note that Take-san is the ONLY itamae at Shin Sushi. His brother (which will open up a high-end sushi-ya in Hong Kong) and Yoshi-san (which might open up his own sushi-ya in a year or so according to Take-san), were only helping him out in the grand opening.
Shin Sushi
16573 Ventura Blvd
Encino, CA 91436