Legit Slices at this hole-in-the-wall one man operation. Slices are available as a first-come-first-served basis and usually only last til early/mid afternoon. Traditional thin crust NYC-style in plain cheese or pepperoni. Also 'square' slices (grandma/Sicilian style) are available in pepperoni. He used to offer them is cheese too but they didn't sell. He WILL sell you a plain cheese grandma pie (4 slices total) if you call at least a day in advance (he said the dough needs 18 hours to properly proof).
Whole pies in cheese, pep, or half and half are available to order for pickup but he WILL close orders for the day once he reaches capacity.
Plain cheese slice and pep grandma slice. Check out the AMOUNT of pepperonis. Maximum cuppage. Nice n spicy.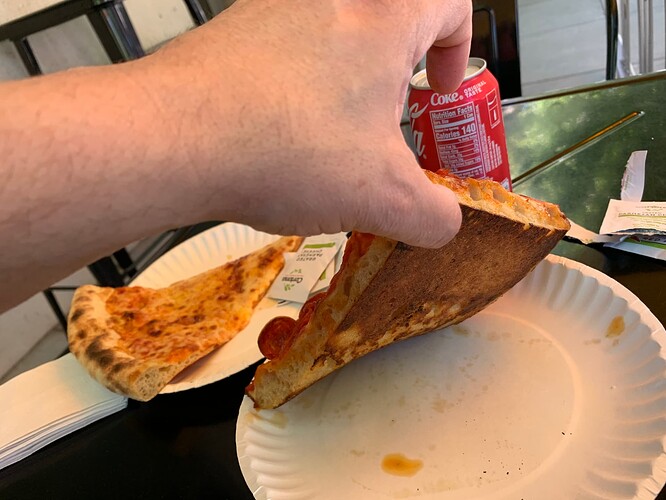 Undercarriage shots. Thin slice was crisp on the bottom but still very tender (very foldable). The edge would have made a fantastic breadstick all on its own. The grandma slice had a fabulous, audible crunch on its bottom with a light, airy focaccia texture throughout.
All told, one of the best by-the-slice spots in town. I WILL be getting a grandma cheese pie in the near future.
Pizza Supreme Being
1425 14th St. Sacramento, CA
1 916 917 5559