Event in a couple of weeks at Eataly Flatiron; Massimo Bottura is among the featured chefs.
OMG!!!
This was an AMAZING EVENT!!!
FTC'ers in LA, hope you bought tickets for the event on the 5th & 6th !!!
@PorkyBelly @Chowseeker1999 @lapizzamaven best pizza I've ever had - prepared by Chef Franco Pepe!!!
brief recap and pics to follow
Thanks @Sgee. Although it seems the pizza making and courses were for NY event only? The LA event seems to be sweet and savoury pasta, steak?
This was my first pop-up dinner event, frankly I wasn't expecting much but boy was I wrong.
Six amazing caliber chefs executing an outstanding dinner. Every dish was excellent with a few eliciting wow reactions. One of my best dinners in recent memory.
Icing on the cake was meeting Lidia Bastianich!!!
Deceptively simple looking risotto. But wow there was a lot going on. Rice was cooked in orange juice and pumpkin puree. Finished with a shaving of burnt ( black) and then dehydrated orange (still very fragrant), drizzle of aged balsamic vinegar

Holyyyyyy crap, the crust. My new pizza benchmark. Light, airy, chewy, crunchy with no droopy soggy center. Notice the minimal browning of the crust. Note to American pizzaiolos, stop charring your crusts, its not a badge of honor, just YOU fucking it up.

Wonderful sauce with the herbaceous wood sorrel sauce combined with shredded mackerel. Great combo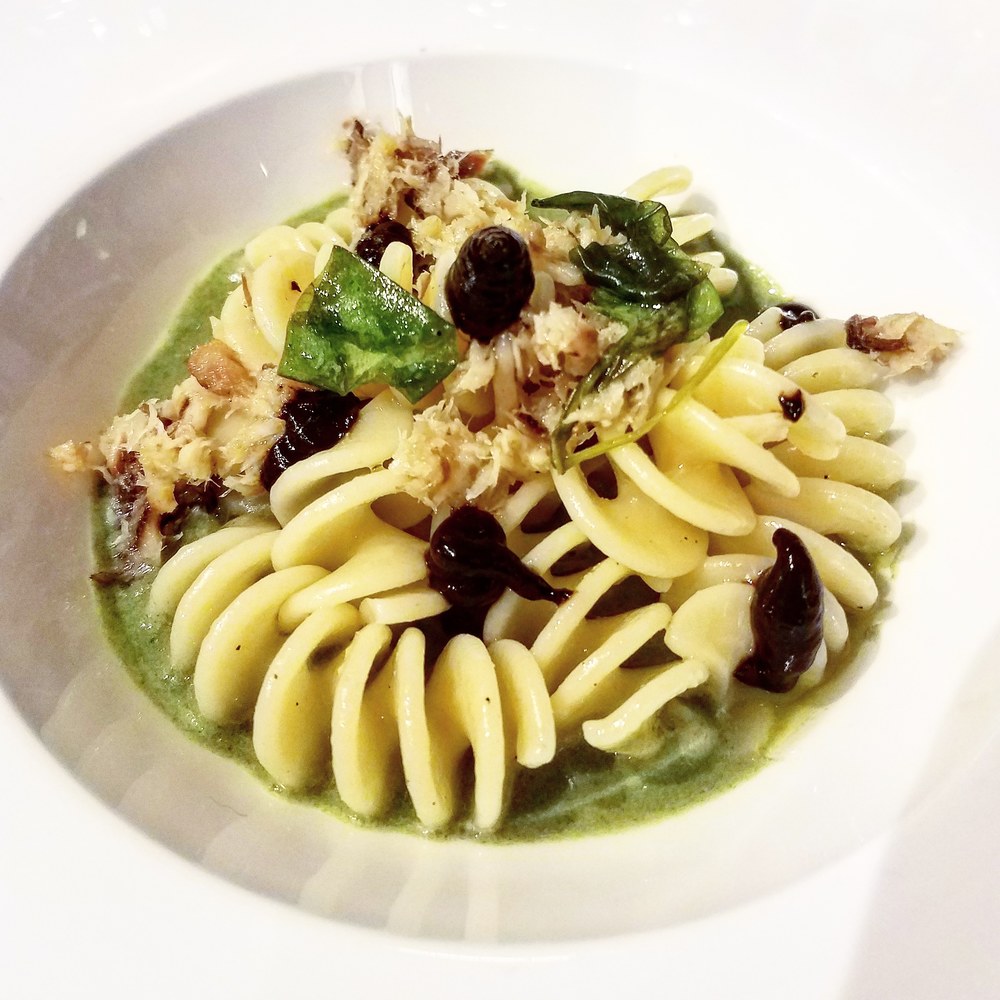 Reminds me of a pot de creme but very light and just lightly sweetened. Can I please have another bowl?