I had lunch at Fu's yesterday with my friend. He liked it. They gave us tea and chow mien noodles with orange duck sauce as soon as we sat down. A good sign.
We had lunch specials:
Hot and sour soup and egg drop soup to start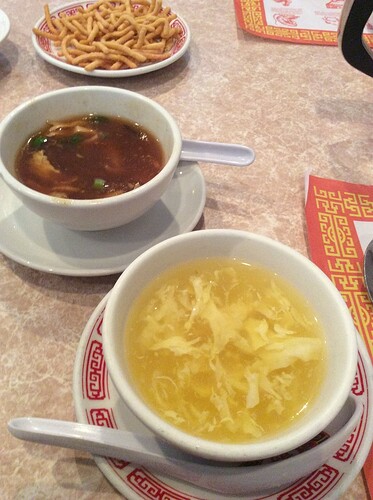 Good renditions of the classics, especially the egg drop soup.
Fish with vegetables entree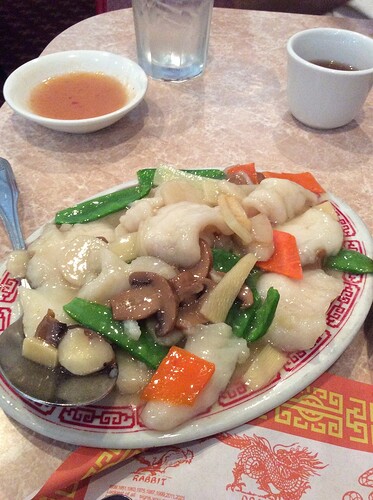 Tasty white sauce, nicely cooked fish.
Moo goo gai pan

Tender white chicken, it was good.
It was so old-school. Red booths, paper Chinese zodiac placemats, canned water chestnuts and mushrooms, friendly smiling waiters. E. liked it, reminds him of his childhood outings with the grandparents.
I have a feeling we'll end up back here. Thanks for the recommendation!