Comedor y Pupuseria Olocuilta, El Salvador Corridor
Sopa De Gallina India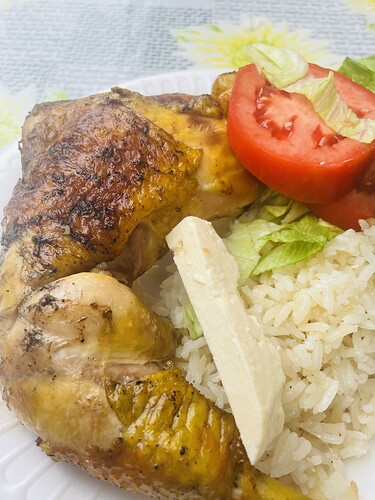 Delicious. Salvadoran chicken soup with organs BUT they grill the leg! Comes with rice, veggies, cheese, and masa cake(?).
Super fun and vibrant atmosphere with Salvadoran families enjoying the food.
Happy to try something other than pupusas. A reminder to me that there are other Latino cultures here in LA and So Cal.
I gotta try that iguana next time