Does ordering one of everything make you look fat? #askingforafriend
not sushi

Tai - Red snapper

Hirame - Halibut

Suzuki - Sea bass

Kurodai - Black seabream

Aori Ika - King Squid

Kanpachi - Amber Jack

Maguro - Bluefin

Inada - Baby yellowtail
Babies always taste better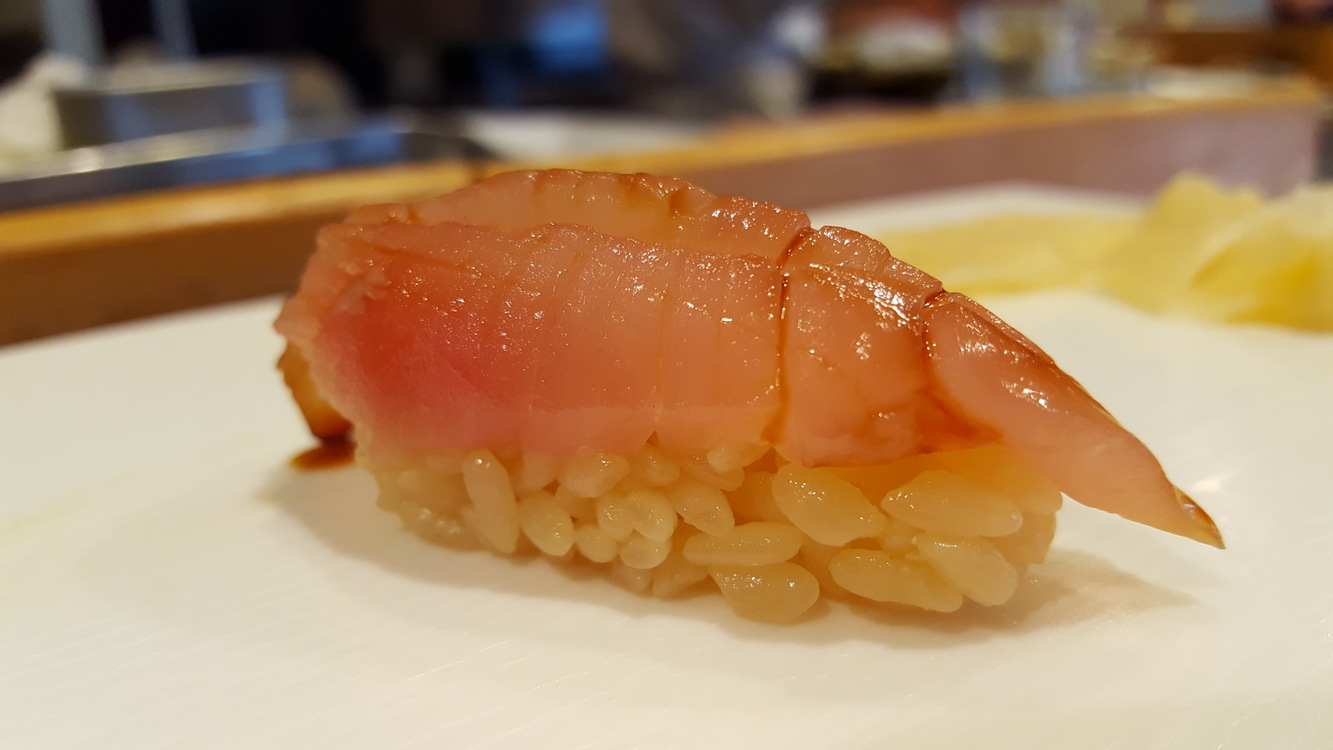 Chu toro - medium fatty tuna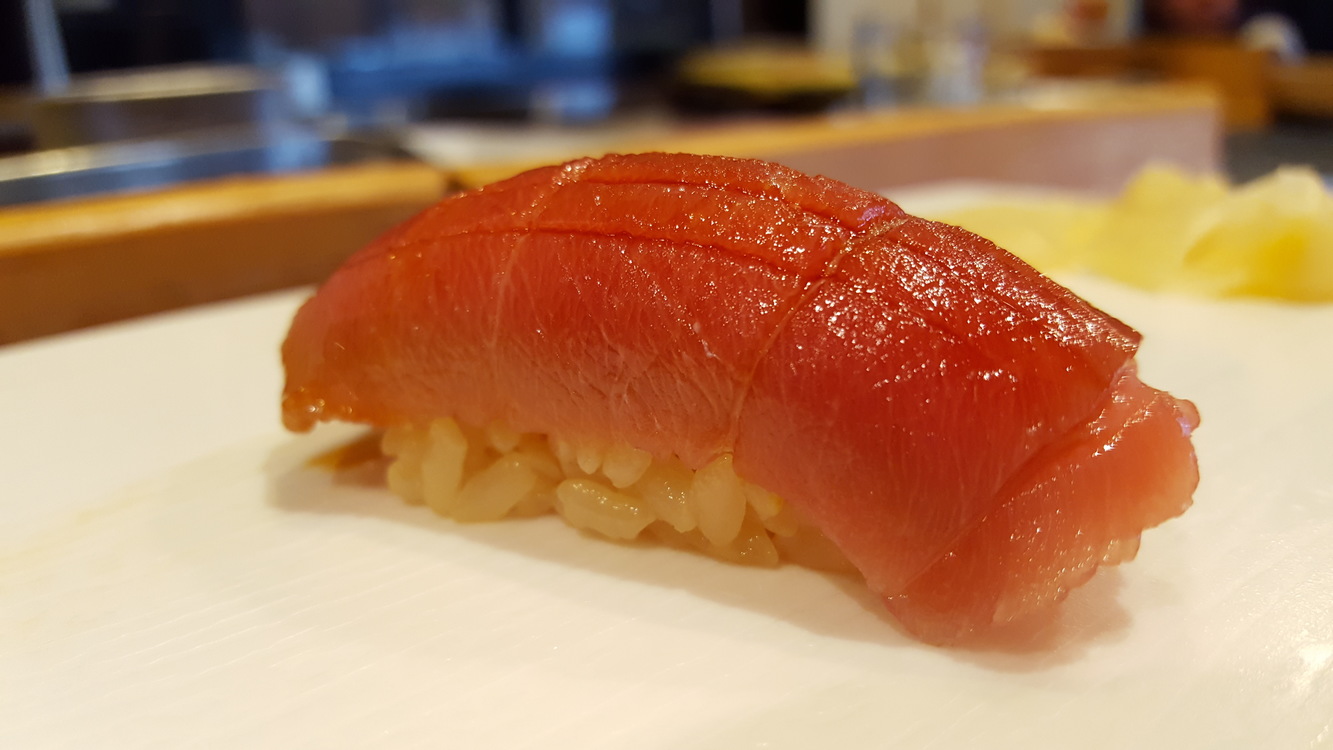 Sawara - King mackerel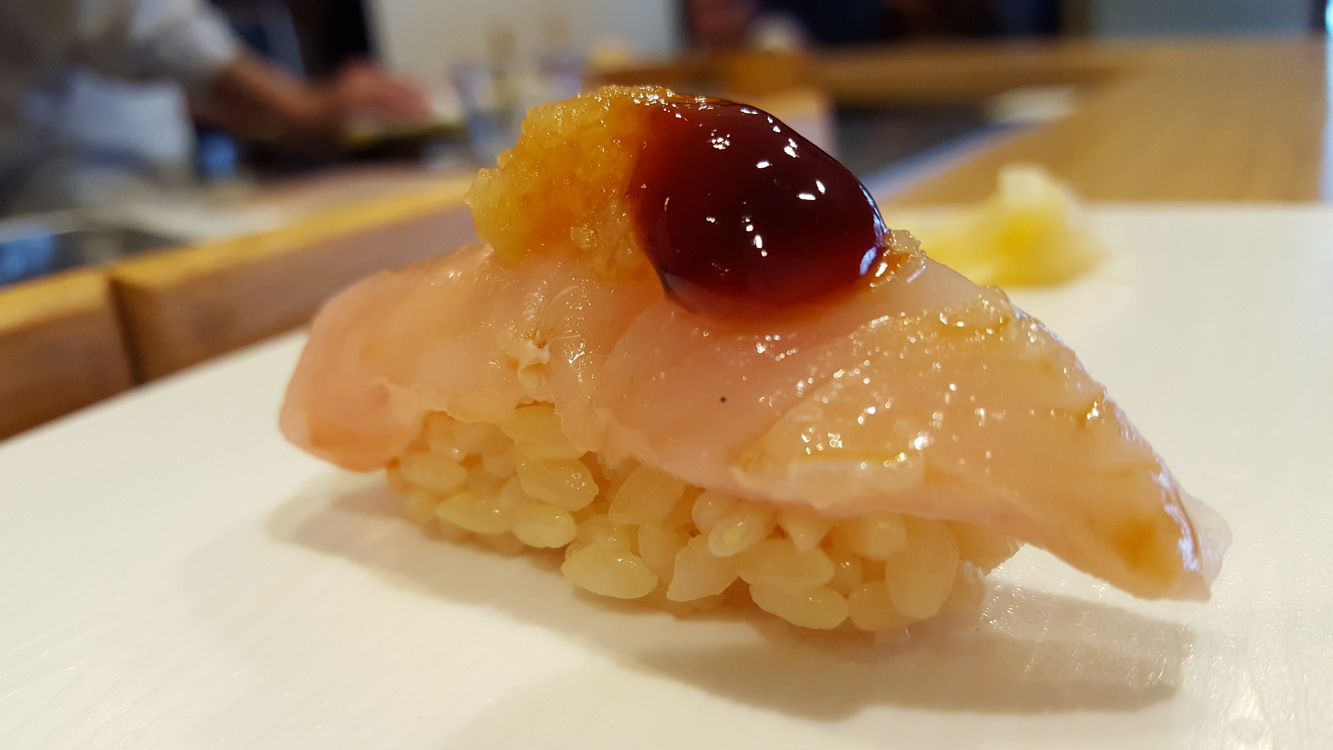 Sake - Salmon

Ikura - Salmon roe

Crab handroll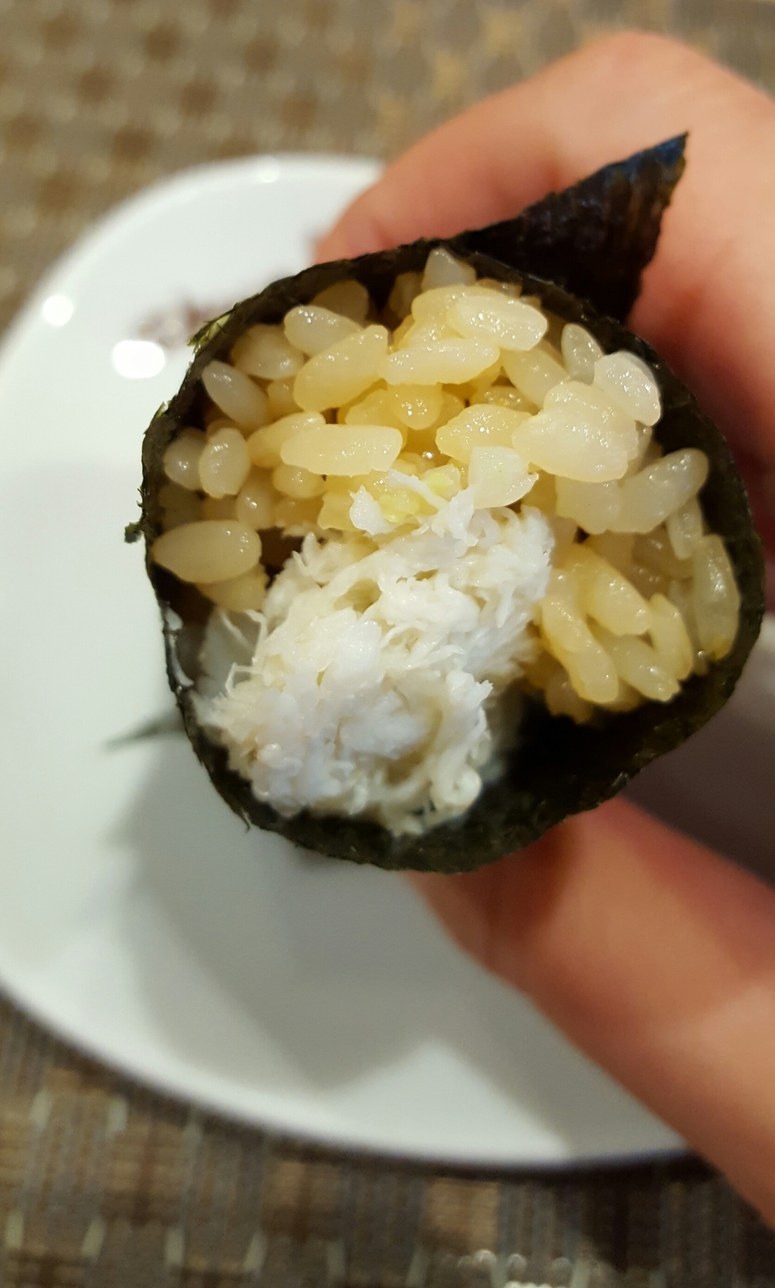 Renko Dai - Red seabream

Tachiuo - Belt fish

Mejina - Opal eye

Nodoguro - Black Throat Sea Perch

Kohada - Shad

Hotate - Scallop

Santa Barbara Uni

Kamasu - Barracuda

Otoro - fatty tuna

Ama Ebi - Santa Barbara spot prawn
I found it a bit rude I was being stared at as I was eating its body.

Sayori - half beak

Himi Buri - Winter premium yellowtail
Can somebody translate?

Tobiuo - Flying fish

Akayagara - Trumpet fish

Saba - Japanese mackerel

Kegani - Haircrab

Unagi - Fresh water eel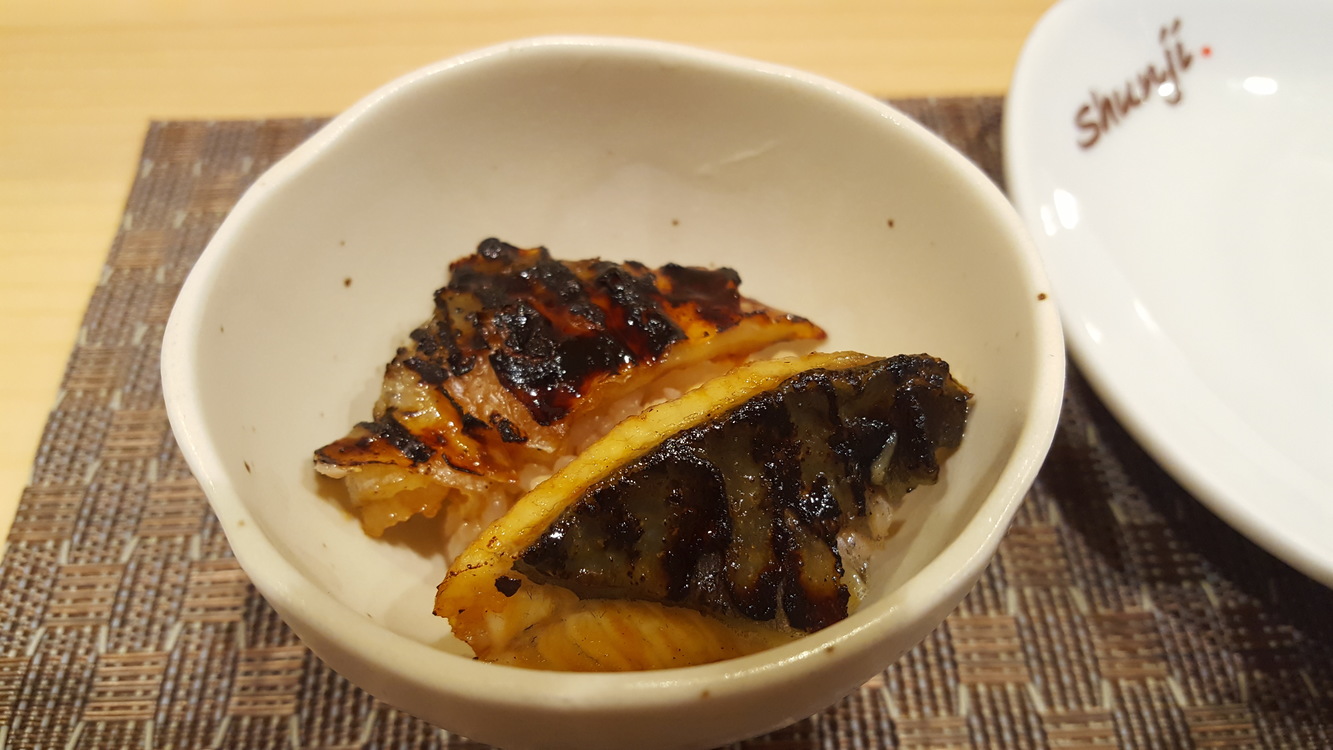 Masu - Ocean trout

Aji - Spanish makerel

Nagareko - Baby Abalone

Bafun Uni

Hata - Japanese grouper

Isaki - Grunt fish

Kama toro - fatty tuna collar

Tako - Braised Octopus

Kinmedai - Goldeneye snapper

Chikamekintokidai - Alfonsino

Anago - Sea eel

Tamago - egg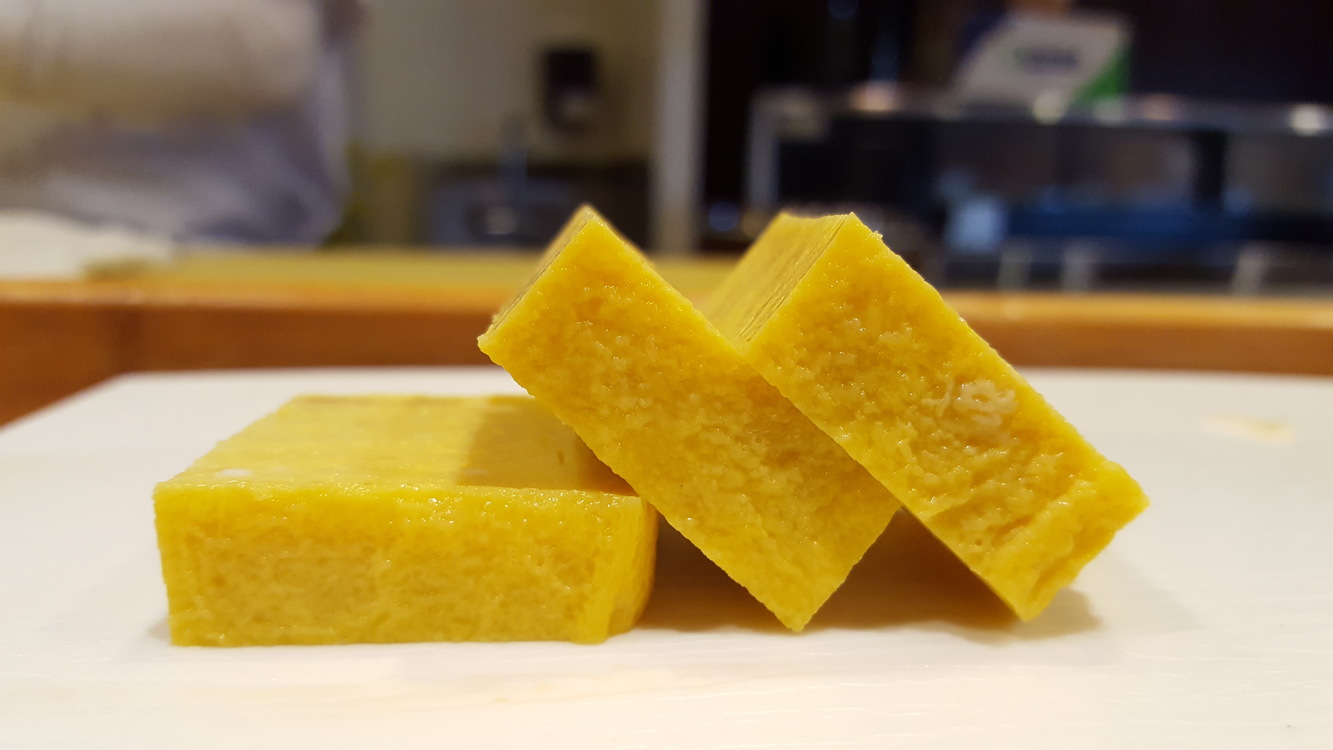 Fin
---
update
It's hairy crab and sperm season #gotmilt?
snapper, uni, ponzu

shirako tofu - sperm

oyster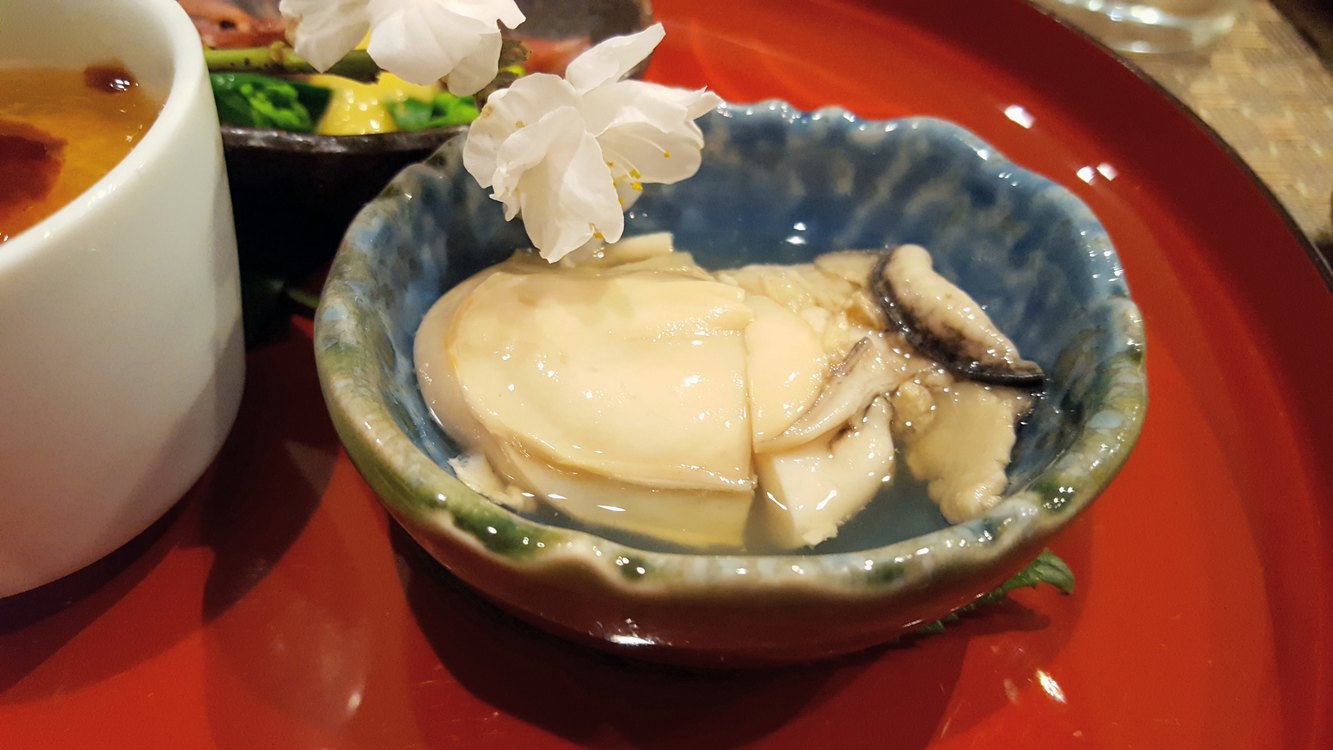 hotaru ika - firefly squid

kegani - hairy crab

brains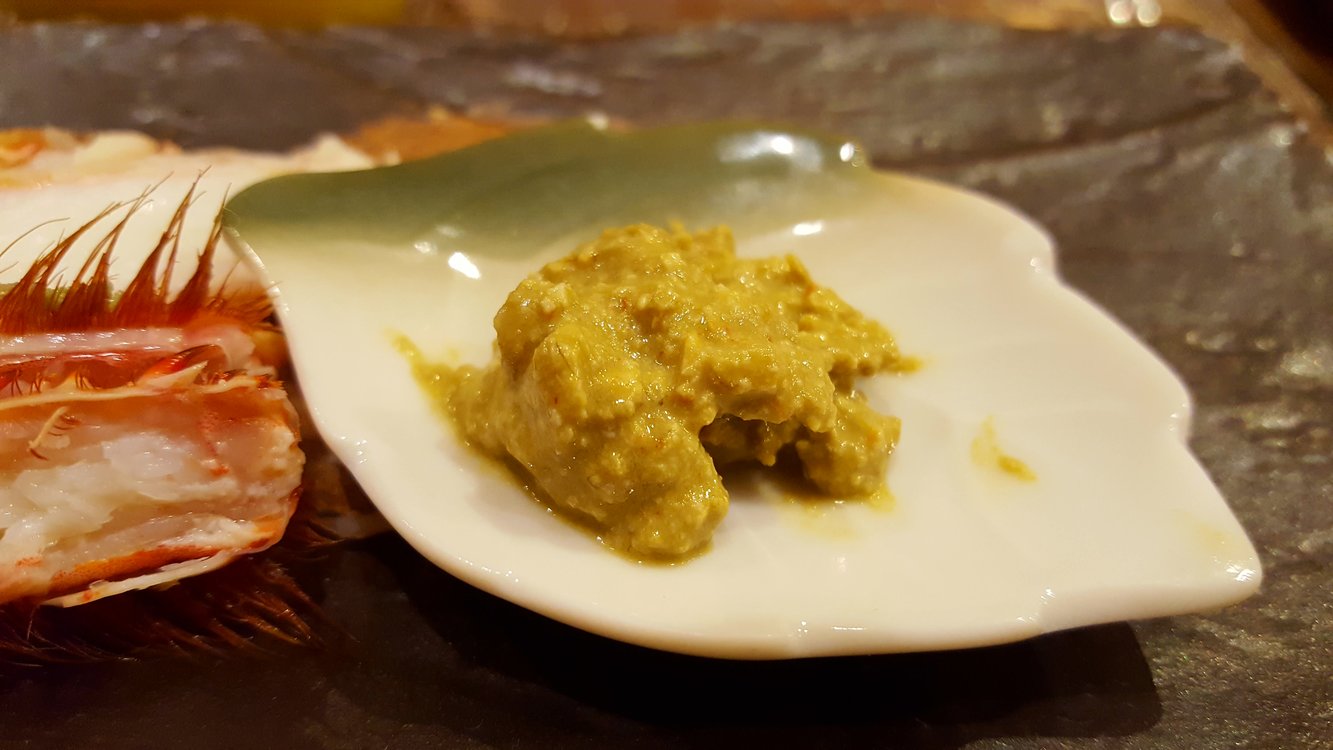 gari

madai - red sea bream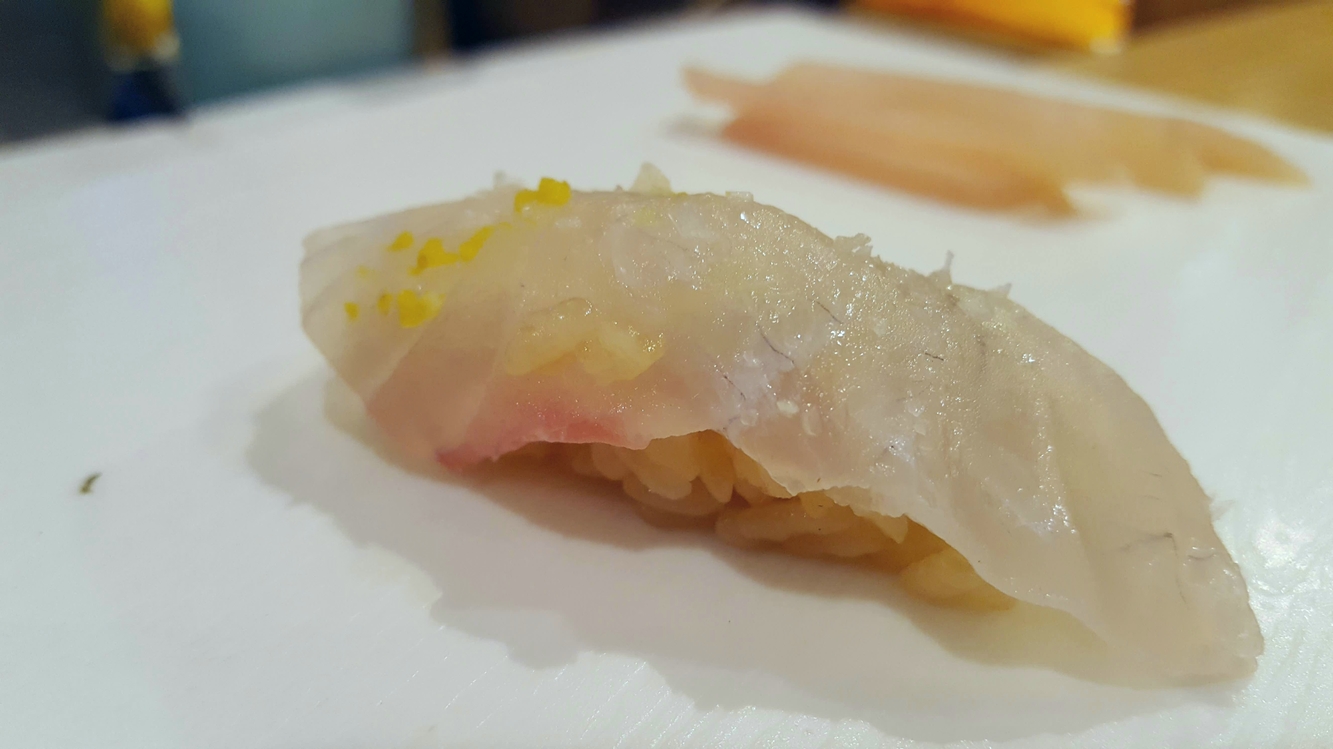 kinmedai - golden eye snapper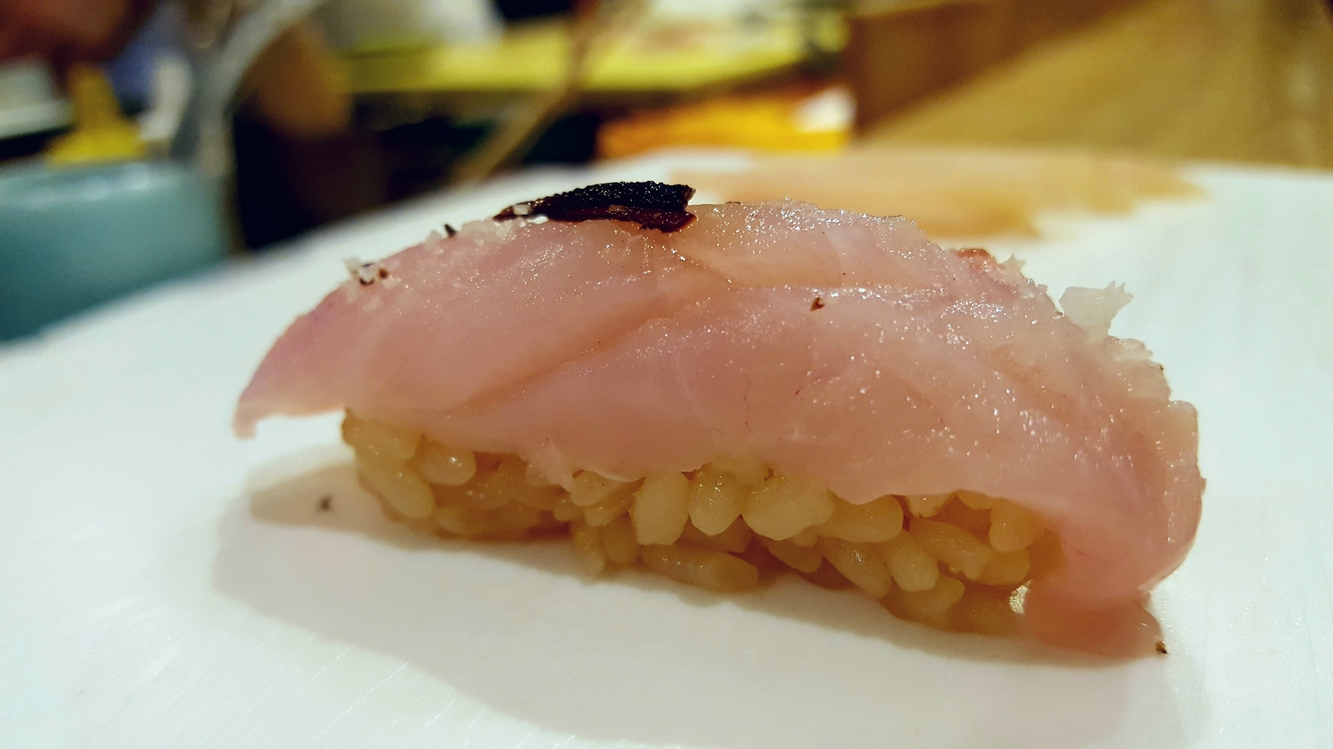 rockfish

sayori - halfbeak

seigo - baby sea bass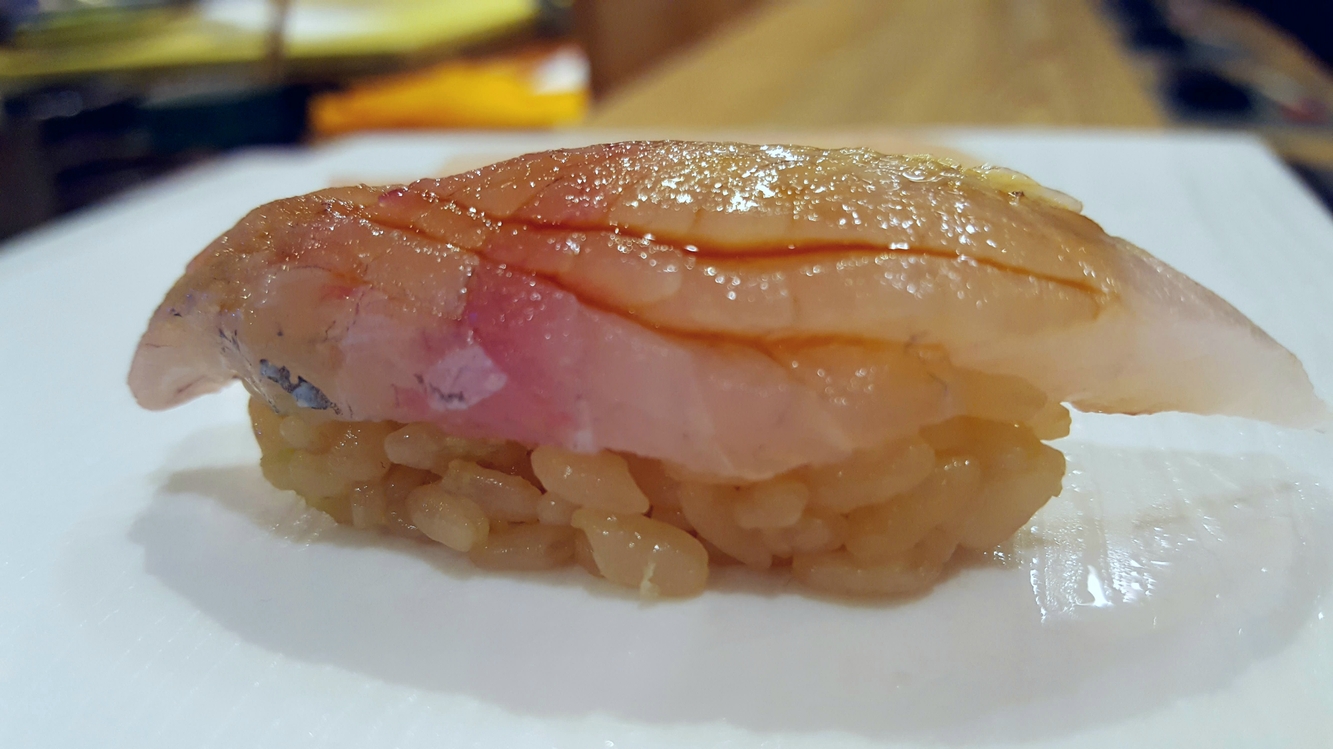 ikura - salmon roe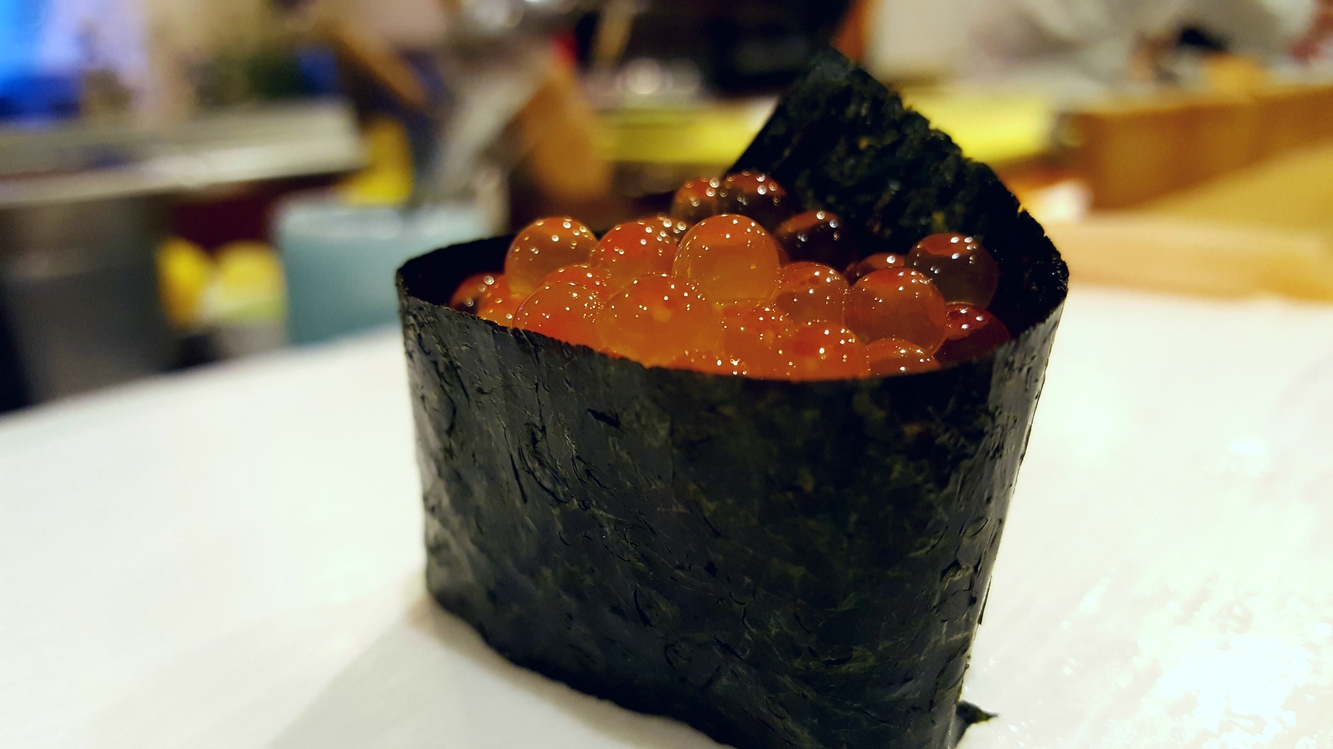 shima aji - striped jack

maguro - bluefin

chutoro - medium fat bluefin belly

pomfret

ika - squid

kanpachi - amberjack

boton ebi - prawn

inada - baby yellowtail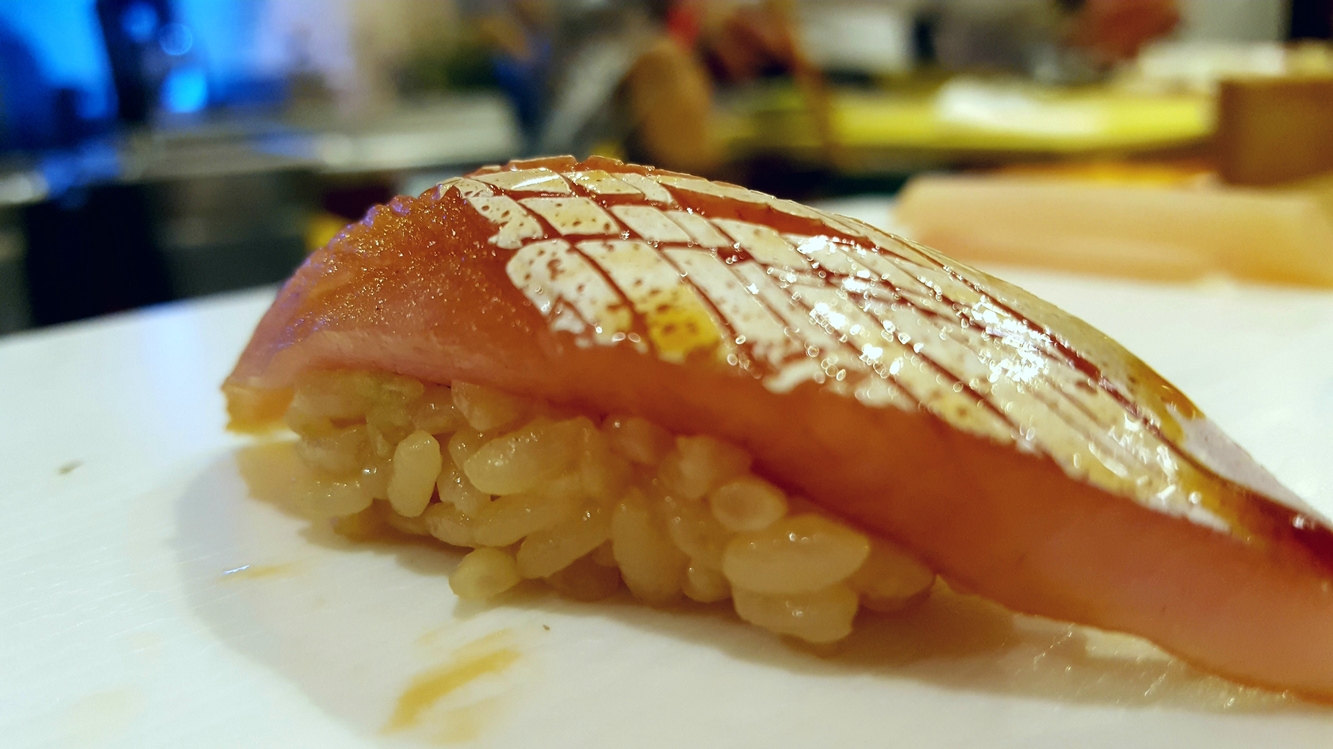 otoro - fatty tuna belly

shirauo - icefish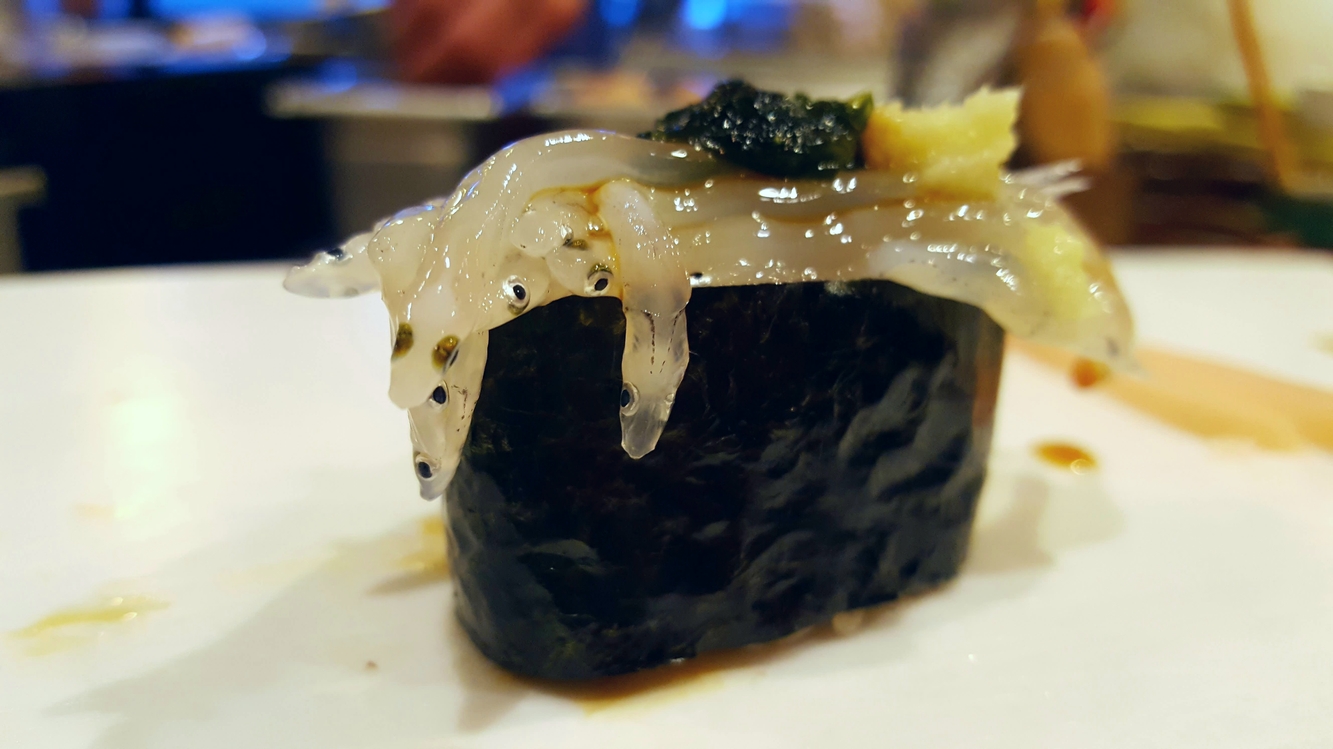 hotate - scallop

katsuo - bonito

uni - santa barbara sea urchin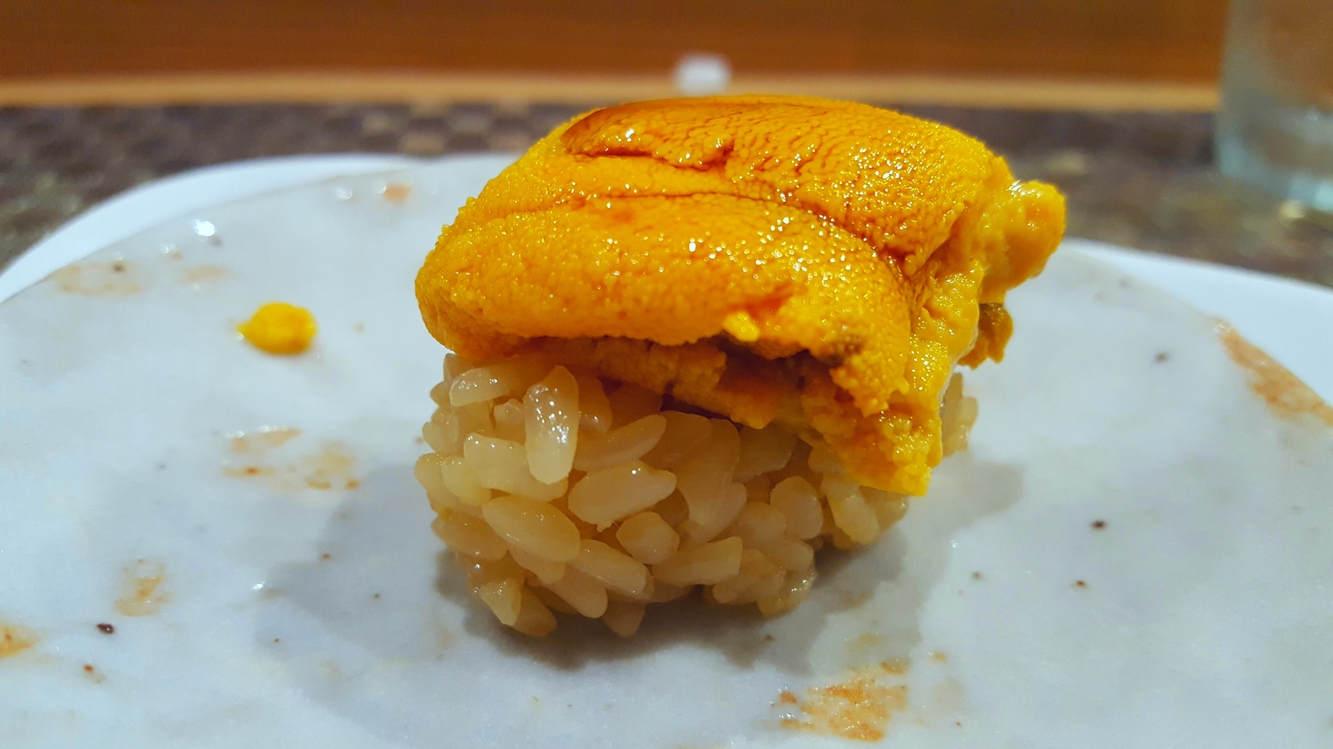 saba - mackerel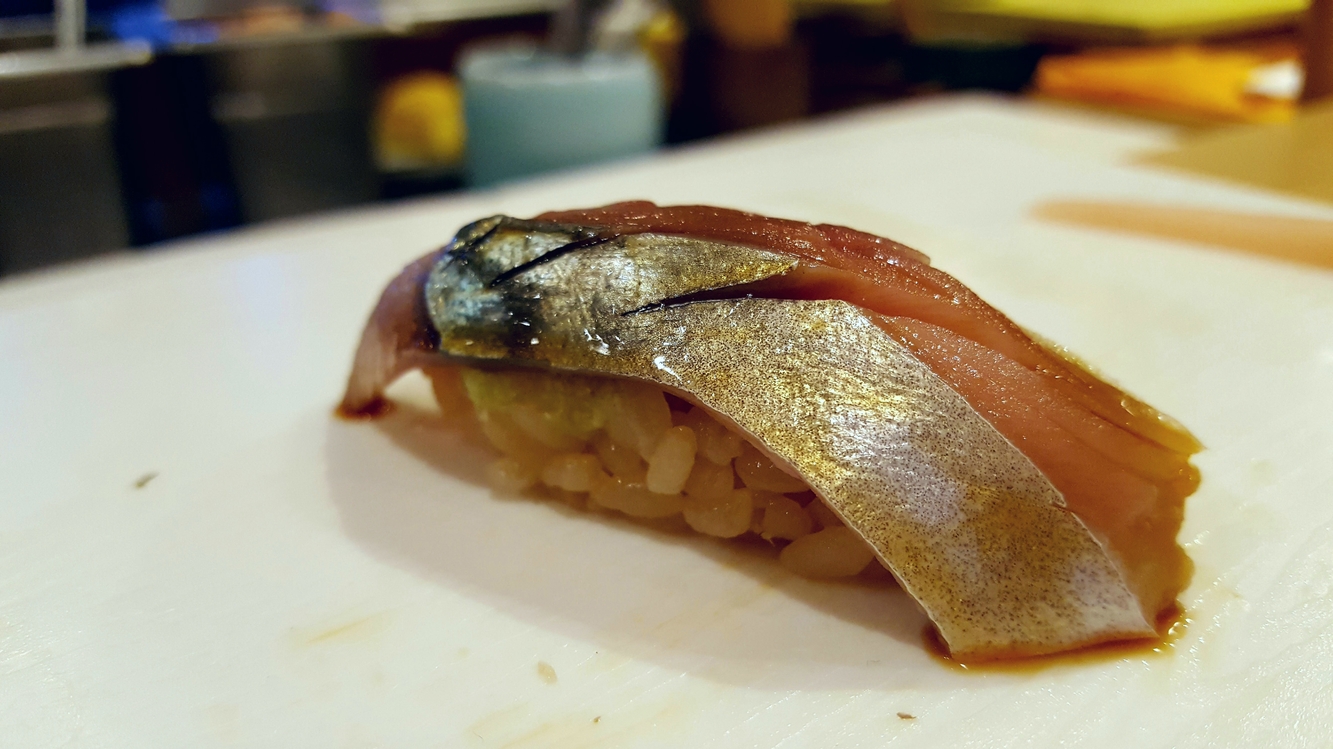 zuwaigani - snow crab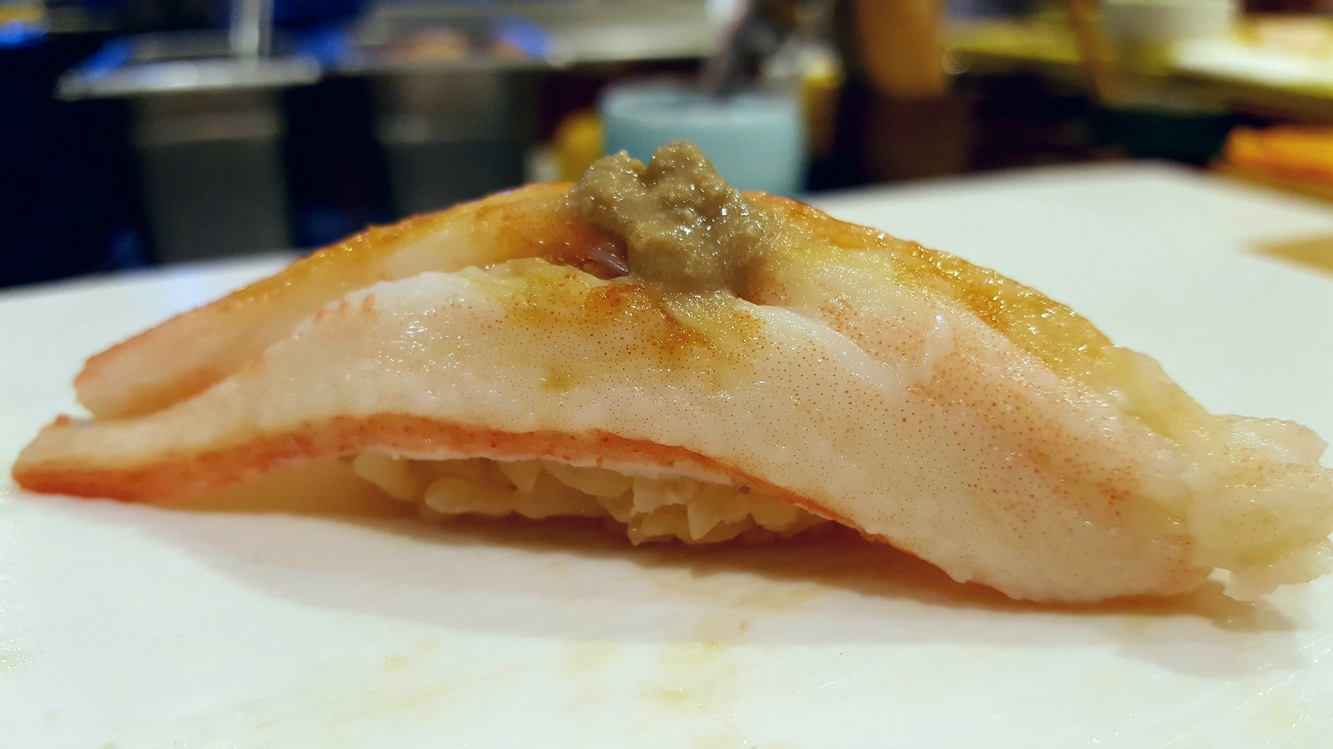 ama ebi - boston sweet shrimp

masu - ocean trout

aji - spanish mackerel

nodoguro - black throat seaperch

ankimo - monkfish liver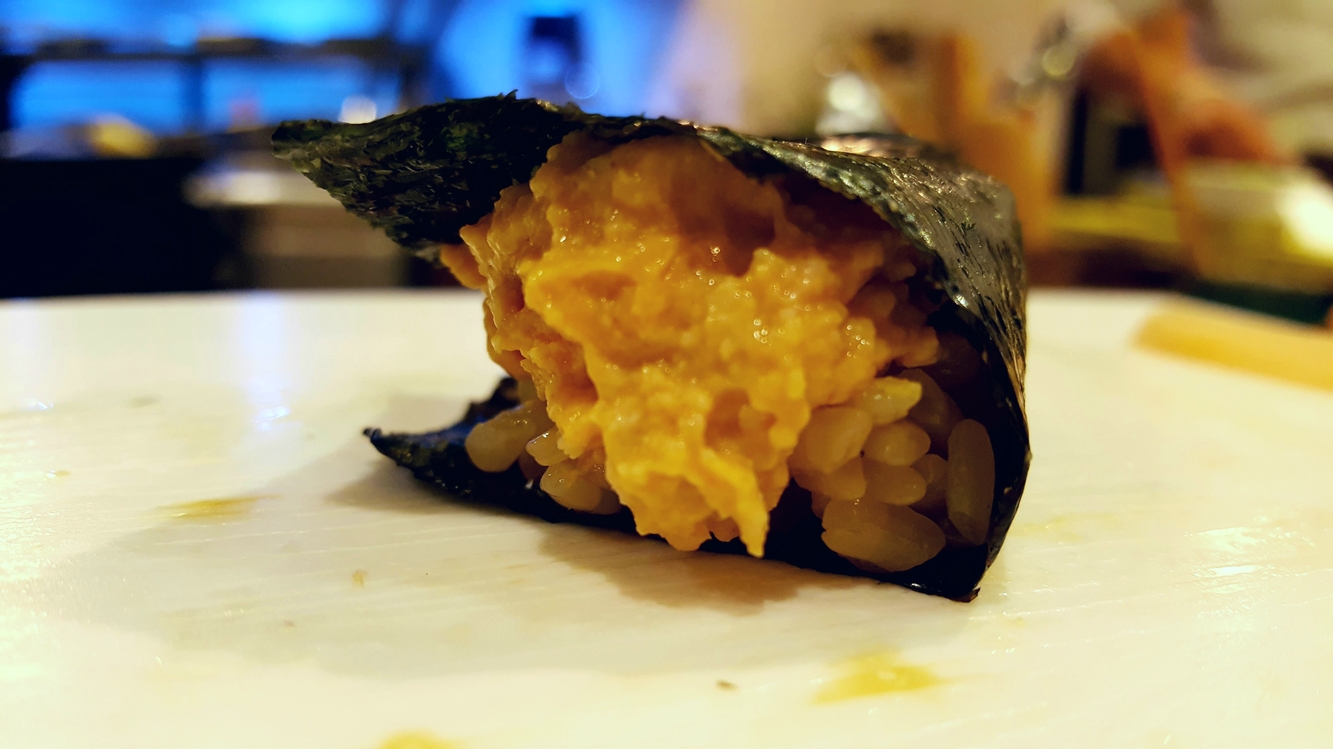 head

strawberry

---
extended OOE carmakase bang-bang #covid15
Somebody in another thread requested to see more pix, so here you go.
bluefin tuna toro don

japanese appetizer box

sushi bento

crab cake

grilled shrimp

grilled fish

shiitake shinjo tempura stuffed with shrimp and mountain potato

tamagoyaki with white fish

konnyaku potato

simmered quail egg topped with steam bafun uni

hotaru squid

surinagashi made with cauliflower and potato topped with 3 kinds of mushroom, broccolini, scallop

carrot

pumpkin tofu

After-bento bang at n/naka
Shunji
12244 W Pico Blvd
Los Angeles, CA 90064
(310) 826-4737
http://www.shunji-ns.com/