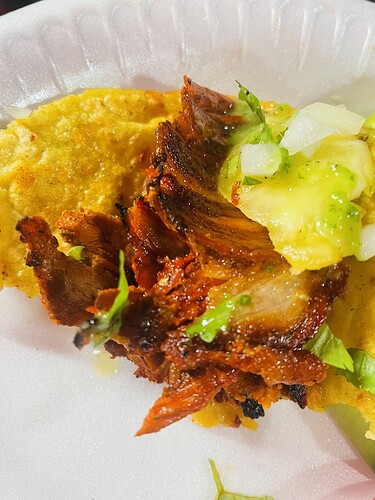 This is has to be the best al pastor in LA atm. Javier Cabral reported the tortillas are not handmade, just to update it is most definitely handmade! The al pastor is just spectacular the pictures speak for themselves. Go now!
Also interesting note they are Oaxacan. Similar in aspect is the Poblanos cooking the Tijuana style asada and chorizo. @Dommy any insight on this? Oaxacan immigration to DF?
Go now! 5944 Santa Monica Blvd. Strip mall parking near Hollywood Forever. Now I regret eating at Mario's when I could have feasted like a king? Super nice people too!