About two months ago I first ate at this new truck, which mimics trucks like Teddy's Red Tacos in Los Angeles and follows a burgeoning trend there for beef birria in northern Mexican styles. Unfortunately, it was terrible!
The good news is that they got their legs under them and are now worth checking out. (Will link below).
They sell only birria de res, in the form of consome, on tacos, tostadas, and mulitas. Tortillas are dipped in the broth before being grilled for a nice crispiness.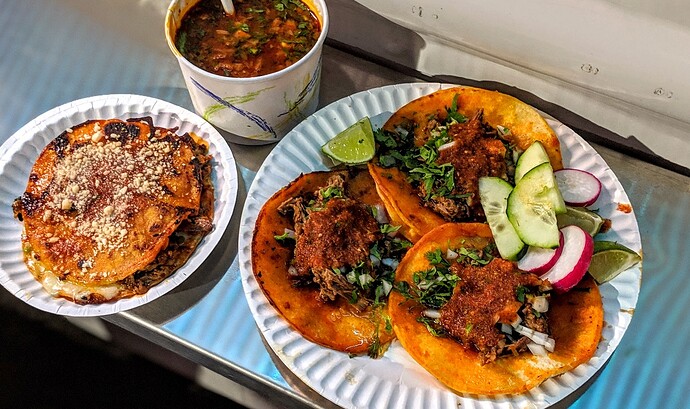 Good to see this type of regional style show up in NYC.