Some of the food at this place is seriously good, much better than you might expect from a place where the primary focus is on mini-golf with a Burning Man / Maker Faire twist. There are a lot of kid-friendly items on the menu since that's their daytime business. In the evening it's an adult scene (after 8pm the course is adults-only and you can bring your drink along).
Last night at the upstairs restaurant I had a really nice dish of pork belly, shoulder, and sausage with fresh beans and broccolini in green garlic broth. The rock shrimp and scallop cakes were also very nice, meaty and barely enough binding to keep them from crumbling.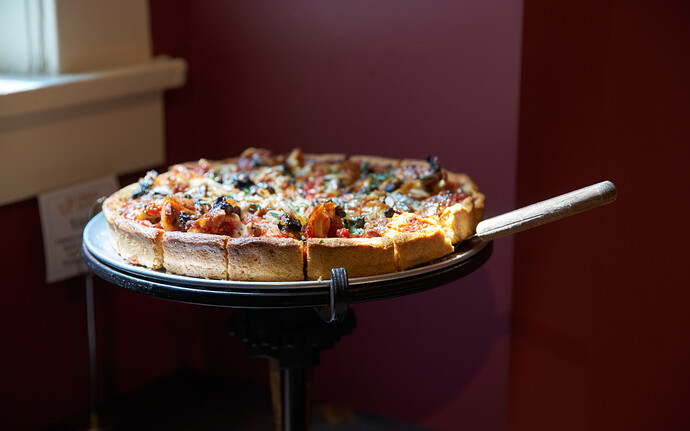 Their specialty is deep-dish pizza in the style Dan "Ruby" Rubenstein developed for Viccolo. The chef learned the recipe from Rubenstein and to my taste has even improved on it. I like it better than what I've had at Little Star, The Star, or Blue Line since the partners split the business. You can order it by the slice on the bar menu, which is also served downstairs.