Nice "Lang will be serving his barbecue from 11:30 a.m. to 2:30 p.m. (or until he runs out) on Tuesday, Wednesday, Thursday, Dec. 15, 16 and 17."
wow what timing, I was JUST thinking of this.
I wasn't a huge fan of Lang's bbq at Daisy Mae's, in NYC but that pic looks beautiful. The man always did a mean beef rib.
hmm… there is no more ala carte. so you'll get a slice of prime rib + 1 beef rib for $30?
Looks like I may have to call in a sick day in a couple weeks.

Anyone think it's a good idea to arrive closer to 2:30pm when the crowd thins out?
Updated dates: December 8, 9, 10, 15, 16 and 17.
Thanks so much for update! Does anyone have any idea on prices based on his last visit to Hollywood?
OK!
Who is going? and when?
I've got some sick time hours to use up before the end of the year and want to go to this. I will be solo and am willing to meet up!
Hmm so no monster short rib this year?
nor brisket…



I'm looking at either Thursday this week or one of the 3 days next week.
so who's gonna be the brave FTC'er to go today and report back w/ pics?
Best barbecue in LA, though bludso's, barrel & ashes, and maple block are still really good. $30 is cheaper than flying to Texas. Damn I already miss La Barbecue…
social media is saying it's still great, but seems like a far cry from last time…
lots of pics on J.Kenji's instagram… https://www.instagram.com/kenjilopezalt/
https://www.instagram.com/p/_FiY3OMxUG/?taken-by=chrishei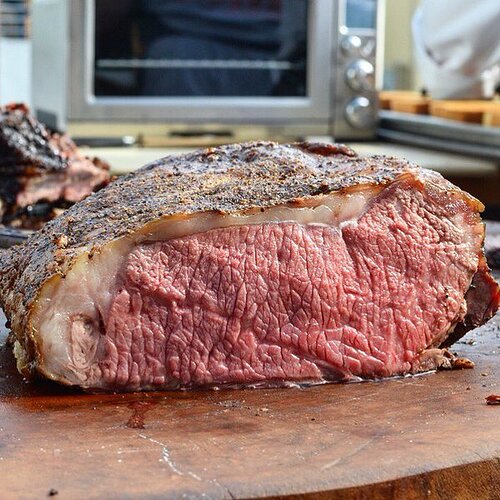 Just did. $30 flat (no tax/tip). Free water bottles included FYI.
I'd say its a fair portion of sliced short rib and smoked NY strip. Both amazing. Came with buttered texas toast (I think it was TT?), half a dill pickle (not too briny just enough to cut the fat), sliced white onions.
Sure you are paying a premium but compared to what you can get in LA? Nothing comes close, except possibly Maple Block but I haven't been there yet. This ranks up there with Texas BBQ for sure.

Oh and by the way the parking situation really sucks, the structure on Orange cost $2.50 per 12 mins or you can get 1 hr validation from Baja Fresh (buy a soda?) or 30 mins from the coffee bean. Street parking may be available but generally hard to find. I risked parking at IN-N-Out down the street but the security didn't catch me or tow me so park at your own risk.