The yolk drip!

Glad to see they are up and running post (okay, kinda of post) pandemic. Always heard great things about them, but they were closed for some repairs when we were last on Kauai in March 2020. (Yup, we came home, and a week later it was "Hey, there's a pandemic.") That dish looks so good.
probably the culinary highlight of the trip, went there three consecutive days for breakfast.
Very David Chang-ish

That looks amazing. Gotta dig deep for good food on Kauai. So much overpriced mediocrity compared to the other islands.
For those of us who don't follow sushi places that closely, who am I looking at?

haven't seen shunji do saba bozushi before, how was it?
it was excellent. His bozushi skill is evident, the saba ate really clean with just the right dose of vinegar.
Ate at M Grill Brazilian BBQ in Ktown last night. We had a large party with visiting relatives from out of state and out of the country.
The salad bar and cheese rolls were excellent. Haven't been to Fogo De Chao in years but the cheese rolls were warm, fluffy and chewy. The choices at M Grill were not as plentiful as FDC but everybody enjoyed the salads, plantains, hearts of palm, rice n beans, cream of corn, lots of pickles/olives/hot peppers and fully cooked crispy bacon strips.
The best meats were the lamb chops, bottom sirloin and beef rib. First time eating lamb with mint jelly and probably my last. It didnt work for me. The sausages were fine. Tasted mostly like kielbasa. Did not care much for the pichana or the chicken. My brother in law asked for chicken hearts and those skewers never left our party. I tried one but it was kinda dry. Not my thing.
Pretty expensive for $75 per person nor including drinks, tax and tip. It was a nice family reunion but I would have rather gotten a private room at Parks or Chosun for less money.
Lamb and fresh mint go together well. Lamb with mint jelly is so disgusting I wonder how it ever caught on
a damn legit cheesesteak at matu. reminded me of a john's roast pork cheesesteak with that sesame seed roll. make sure to ask for that ketchup.
only thing missing were some tastykake kandy kakes.
matu philly cheesesteak - eight ounces of 100% grass-fed ribeye and sirloin wagyu beef, cooper sharp cheese, grilled onions, a philadelphia-favorite long hot pepper on a freshly baked sesame roll
wagyu beef tallow potato chips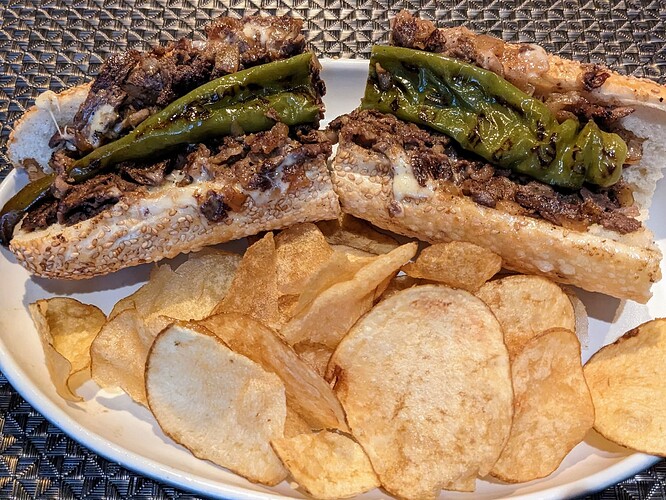 not sure a long hot is a "philadelphia-favorite" on a cheesesteak. mine was too hot so I removed it.
Damn that looks legit.
Speaking of chef-y sandwiches I miss paninoteca by Scarpetta and ink.sack sandwiches. Whatever happened to voltaggio?
being a food network star and I think has a place opening in Vegas with his brother
forgot to mention this is a jerry greenberg establishment so 18% service charge and NO additional tip line.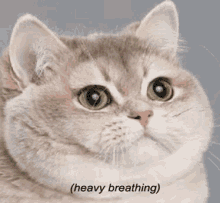 LJ's Lil' Cafe (Cypress)
Picked up some queso and salsa for tomorrow's fun. And yes, they sell queso and salsa if you give them a few days notice. They're packed in quart containers and are cold.
While I was there, I went in for a queso burrito.
Can for scale…this is a hefty item.

Lots of cheesy goodness, and I am a sucker for crispy tater tots inside a breakfast burrito. I'm not sure I need to eat for the rest of the day and I only had half.
I noticed the Philly cheesesteak had been taken off the menu. Chef noted that he's been having issues sourcing the right rolls and cheesesteak cooking takes up a fair amount of space on their griddle, so busy days when they are slammed with cooking eggs for breakfast burritos makes for a too crowded griddle to handle volume. It may return, but on a limited basis with only a few available per day.
I'm looking forward to the queso tomorrow.
P.S. The queso was ridiculous! A thick cheese sauce packed with roasted hatch chiles, ground beef and spices. It's a touch thick, and you want loosen it with heavy cream or half & half, but we just tossed it in the crock pot for nachos, chili cheese tots, and chili cheese dogs. I'm glad I ordered extra because the fam have been eating chips and queso all week. The mild red salsa is also quite nice with just a nice kick. I would 100% order this for a party.
When we lived in SF we called Mission burritos EDBs - elephant dick burritos