Had my best meal here the other night and glad to report they're still going strong post-chef colby
burrata & stone fruit - plum, nectarine, mint, mizuna
Besides an uber, this is one of the best things to order at chi spacca for a vegetarian. The balance of flavors was outstanding. Sweet, creamy, tart, bitter, spicy. Loved the bits of garlic and chillies.

(new) dry aged "liberty" duck - balsamic glaze, forbidden rice
New dish from chef Francis will give charcoal's perfect 21 day aged duck some stiff competition.
One to two week aged half duck before getting its balsamic glaze bath and spices.

ready to go in the oven

expertly deboned by chef francis
I wish they plated the leg bone and wing to gnaw on.

The meat was juicy and tender with a delicous crispy mahogany skin.

forbidden rice with bits of pork
This actually had more socarrat than my paella at otono.

---
previous visits
veal tongue, oregano vinaigrette
Like french kissing elsie the cow.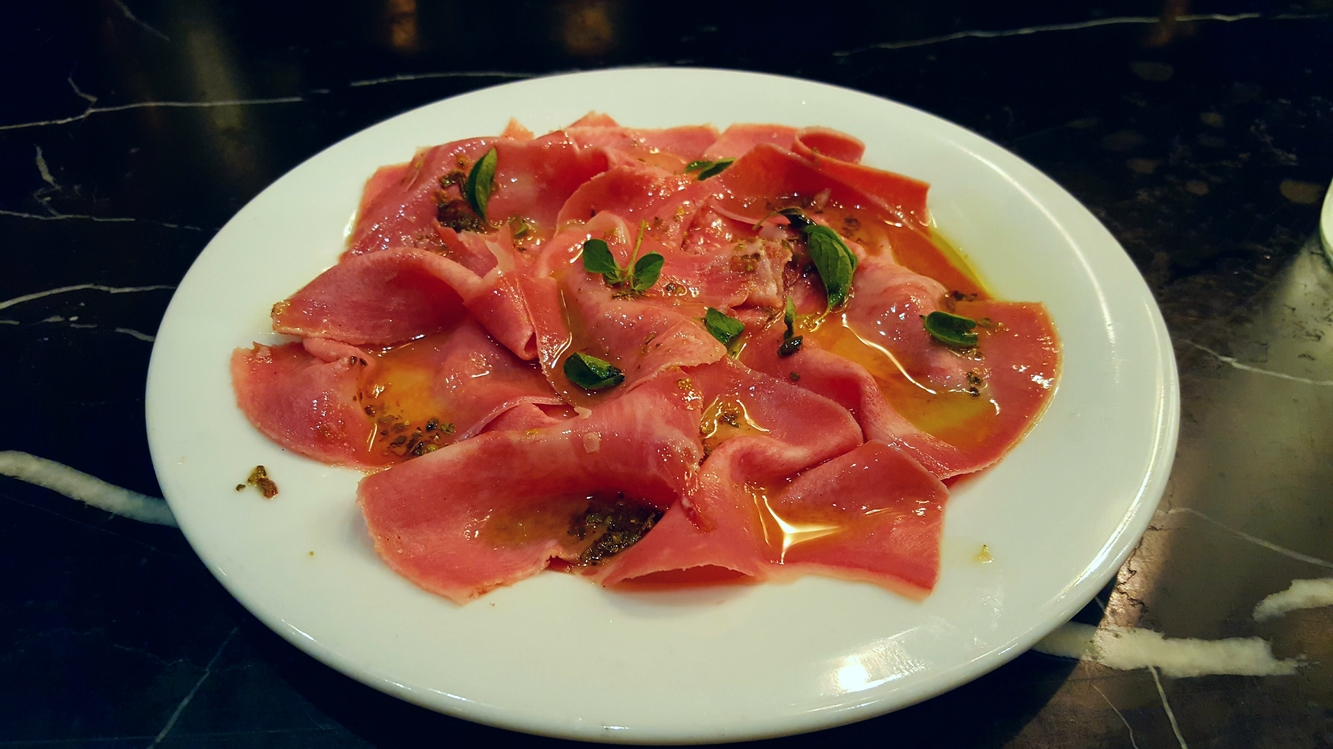 porcini rubbed beef short ribs salsa verde, scallion
Surprisingly bland and tough

beef and bone marrow pie, beef cheek, cippolini, funghi, side of mashed butter
More comforting than sitting on the couch wearing a snuggie and watching cat videos on youtube.
Richer than a Fuerdai USC student on an expense account.
And so bony it's making Keira Knightley jealous.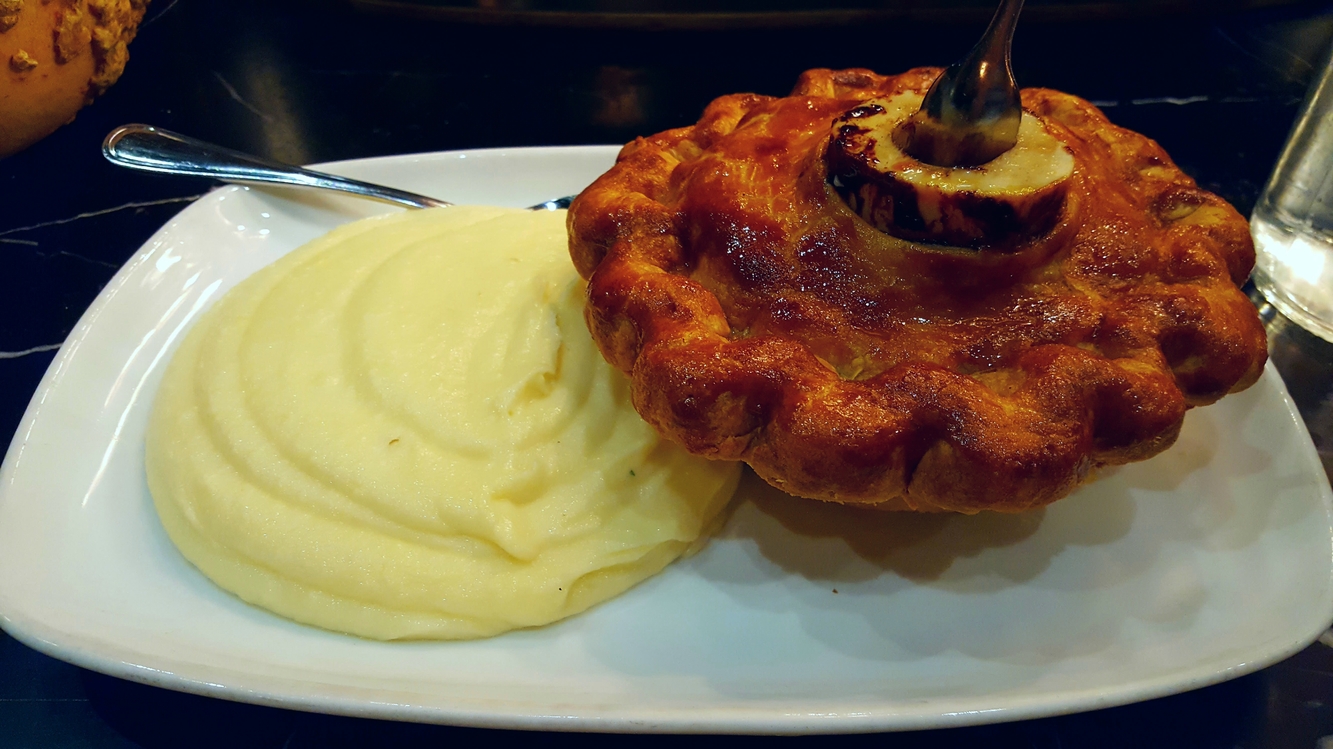 ---
meat, pate, trotter fritti

focaccia di recco, stracchino, olive oil

razor clams

bistecca fiorentina

beef cheek and bone marrow pie

chocolate and peanut butter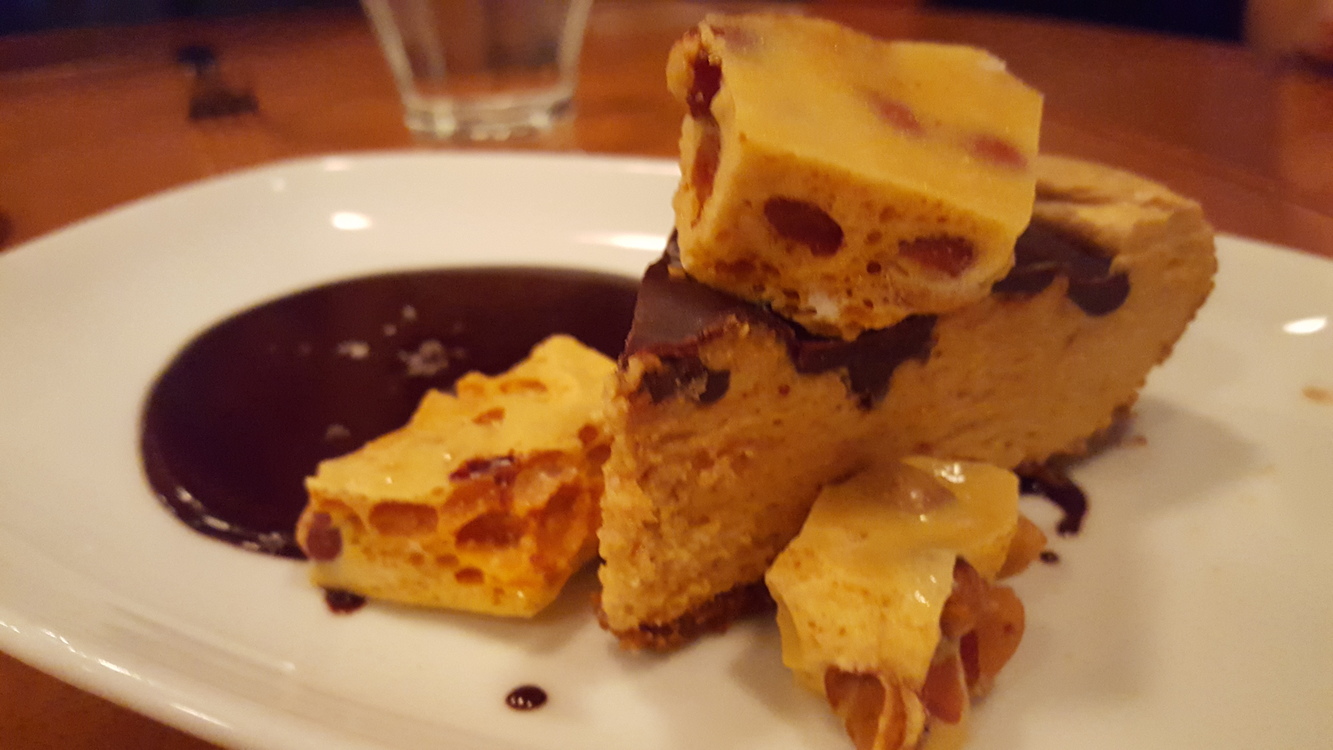 ---
Had another great dinner at chi spacca. I'm impressed how consistently consistent the small kitchen executes the large menu here.
spacca caesar - cauliflower, escarole, anchovy
I was watching them make this and each leaf was individually dressed so perfectly it'll be on the cover of next month's vanity fair. Top three caesar salads I've ever had. (@Bookwich).

whole roasted "naked" squab - oven-roasted, sea salt
Crispy skin and soft, tender, juicy meat with a slight bit of gamey funk.

pigeon

pigeoff

grilled hearts of palm
Palm tree offal. Crispy and mildly nutty. Delicious.

pollo alla diavola su crostone - pane rustique, onions, lemon
Wow, highlight of the night. Great flavor throughout the juicy, moist meat. And those onions and bread at the bottom soaking up all the chicken juice was brilliant. Thanks for the rec @Chowseeker1999. @TheCookie this has your name all over it.

toasted milk and malt gelato

---
Shit, i felt the same way about the chicken pot pie but was too lazy to write it up. And what's even worse is i paid $50 for it instead of the current price of $37. #teambeefandbonemarrowpie
cetera anchovy & butter
Surprisingly balanced. Underrated highlight.

spacca culatello, burrata
Delicious

little gem, sieved egg, bacon vinaigrette, herbed breadcrumbs
Pretty good but a bit heavy on the bacon and dressing. I prefer the caesar.

chicken pot pie
A bit starchy and the white meat pieces were a little dry. The carrots were delicious, but I wish there were more veggies inside the pie itself.

---
If you killed it, I will come.
ABC

porchetta fredda, chicharron salsa
Excellent

quail al mattone, parsnip, radicchio
Delicious flavorful quail on top of crispy fried parsnips.

pork pie, borlotti al fiasco
Great texture to the crust with no squidgy bottom. a little side of sauce or chutney to go with it would have been perfect.
Do jeans and a t-shirt go with a pork pie hat? Asking for a friend.

So porky I can still hear it

chi SPACCA
6610 Melrose Ave
Los Angeles, CA 90038
(323) 297-1133